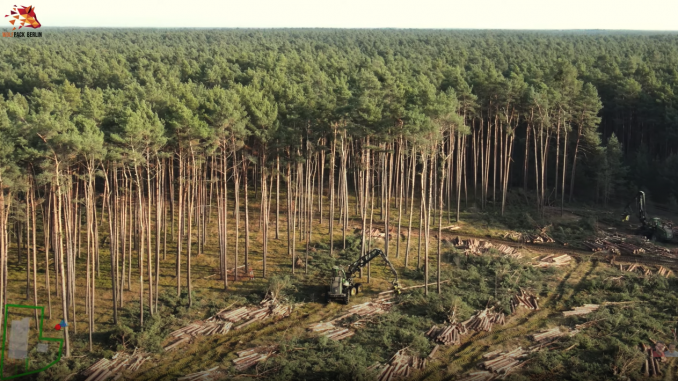 A German court has rejected a bid by a group of environmentalists who were attempting to stop Tesla from clearing trees at the site of Giga Berlin.
According to the environmental groups Nabu and the Green League, the removal of trees from the adjacent pine tree farm could harm hibernating snakes and lizards in the area. A lower court initially sided with the group, which resulted in Tesla temporarily halting their efforts to make space for a storage area and pipe system for the new Gigafactory.
On Thursday, a Frankfurt administrative court rejected the application, citing the fact the majority of the snakes and lizards likely live outside the proposed area to be cleared. In addition, the judge said the reptiles prefer natural forests, not a commercial pine tree farm, which is also designated as an industrial area under city planning.
Tesla can now resume their tree clearing efforts, with the short delay likely not impacting the overall timeline for the project. CEO Elon Musk hopes to have the factory up and running by mid-2021. He recently revealed it will also include a massive battery production facility targeted to produce 100GWh annually, with the capacity to increase to as much as 250GWh per year.
Tesla can resume tree clearing @ #GigaBerlin
per Frankfurt Oder Court decision. https://t.co/VFeYR08KAI

— 🚢Morten Grove – Tesla-Ships Tracker 🚢🕵️‍♂️(❤️) (@mortenlund89) December 10, 2020