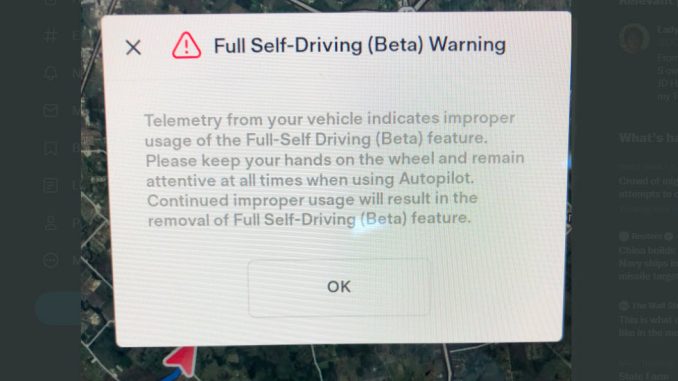 As Tesla continues to expands its Full Self-Driving (FSD) Beta program to more owners, the automaker is taking additional steps to ensure everyone is being attentive and using it safely.
If an owner is found to be improperly using the self-driving software, a new message now appears on the in-car display to warn them that continuing the behaviour will result in the feature being removed from their vehicle.
FSD Beta expanding to 98 Safety Scores next Friday with release of V10.4, tentatively
The message was first reported by tester Ladye Sue of FSD Beta on Twitter, who said the message appeared after her husband became too complacent and wasn't paying enough attention while FSD Beta was active.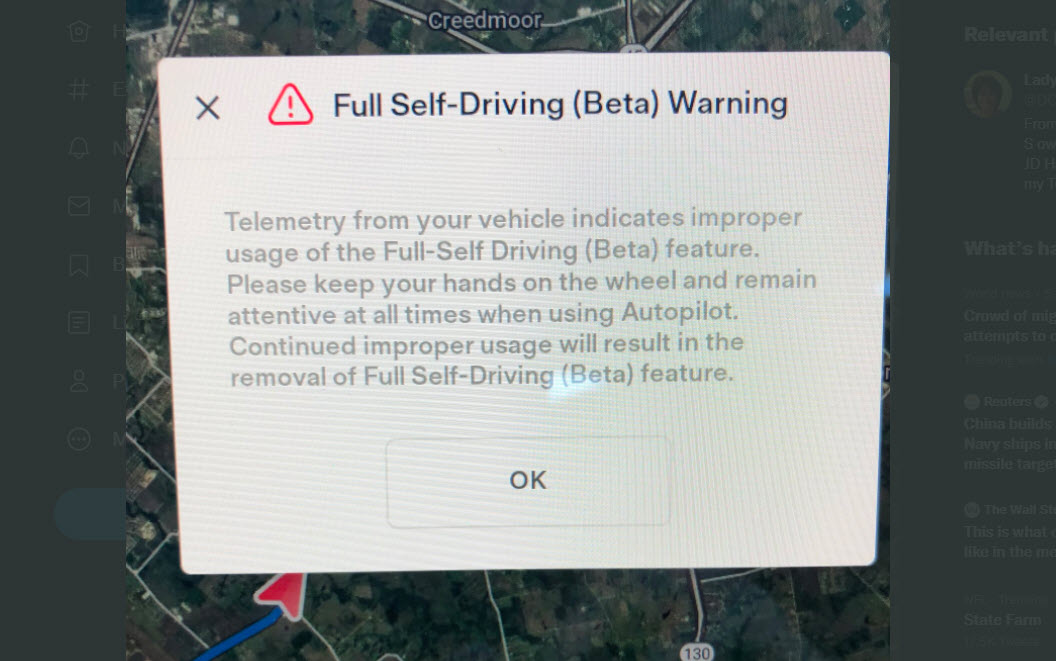 This new message comes after an email surfaced last month showing that Tesla will remove owners from the program after a certain number of "strikeouts".
No such email was reported to be received by Ladye Sue, so this could be Tesla's replacement for the email. It is certainly more effective as there is no chance of the owner not seeing the message in the car.
The most recent reports suggest that if an owner is kicked out, they can rejoin when the next software update is deployed. This message is a bit more assertive than that and does not appear to leave the door open for regaining access to the software.
Tesla Full Self-Driving (FSD) subscription will be cheaper if you have Enhanced Autopilot