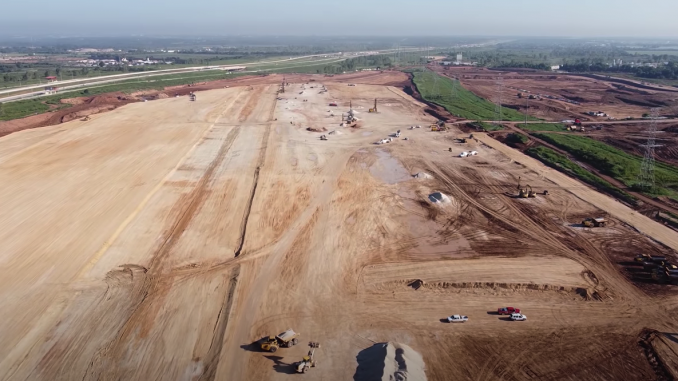 Not only does Tesla want to build a lot of cars out of its newest Gigafactory in Austin, Texas, it looks like it also wants to manufacture battery cells.
According to documents filed with the Texas Commission on Environmental Quality (TCEQ) and reported by the Austin Business Journal, Tesla is requesting approval to build a "cell-manufacturing unit."
"The facility is proposing to operate a cell-manufacturing unit to produce the battery packs that are installed in the vehicle."
The proposal certainly makes sense after the company's Battery Day event last month. During the presentation, CEO Elon Musk unveiled their brand new 4680 battery cells, which he said would mainly be for the Semi, Cybertruck, and next gen Roadster. All three of those vehicles are planned to be built out of Giga Texas.
The current 2170 battery cells used in Tesla vehicles in North America are manufactured out of the Giga Nevada facility just outside Reno.
The pace of construction at Giga Texas has been incredible since work first started at the site earlier this summer. Crews have already cleared the land, and the first concrete footings were recently installed. You can read more about the recent progress here.