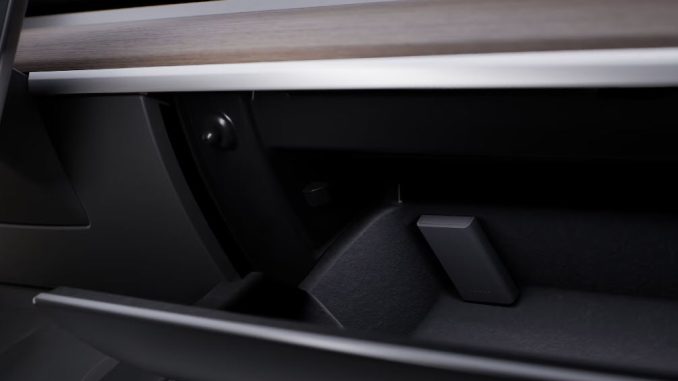 If you are looking for a Solid State Drive (SSD) to store Dashcam and Sentry Mode footage from your Tesla, you can now purchase one directly from the automaker, but it comes at a hefty price.
Last night Tesla added a 1 terabyte (TB) SSD to their online shop. According to the product description this particular SSD drive is "automotive-grade," with Tesla explaining that it "is designed for durability withstanding extreme cabin temperatures, vehicle shocks and vibrations."
Along with the durability, Tesla also says it last longer than similar storage devices and has "read/write speeds optimized for gaming," and supports the newly released Steam gaming.
Unfortunately the product page does not list out the exact specifications, so we don't know the particulars of this drive to be able to verify these claims.
Whatever the specs are they must be pretty good, because it is priced at $480 CAD or $350 USD. That compares to other 1TB SSD's in the marketplace (here are some on Amazon) that can be purchased for around $100, or even less.
This item is clearly targeted at the refresh Model S/X crowd that can now play Steam games in their Tesla. For everyone else you can stick with the 32GB USB drive that Tesla includes with all new vehicles, or if you really need the extra storage space you can upgrade to something for much less than this option.
You will have some time to decide if you want to purchase this 1TB SSD as Tesla says it won't be available until February 2023. You can check out the listing at the links below and set up an email alert to be notified when it is available to order.
Canada – buy here
USA – buy here