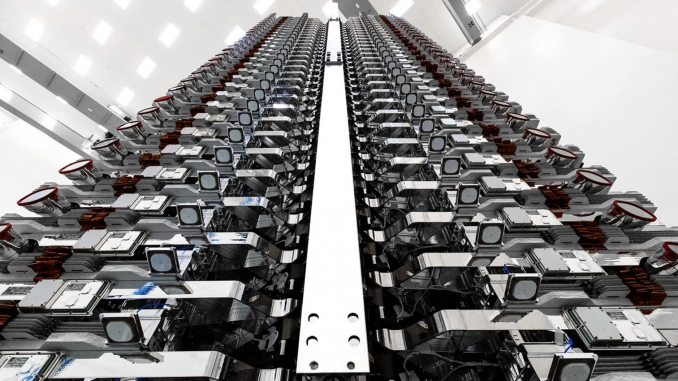 SpaceX CEO Elon Musk announced on Monday the company has now shipped 100,000 Starlink terminals to customers in 14 different countries around the world.
Musk added that his company has pending license applications in "many more countries", and hopes to have global satellite internet coverage soon.
https://twitter.com/elonmusk/status/1429923342044176385
This latest update from Musk shows impressive subscriber growth in just the last few weeks. In late July the company told the Federal Communications Commission they had 90,000 customers already signed up and using the service.
The increased demand has led to some Starlink hopefuls seeing extended wait times to receive their equipment. When entering in a service address on the Starlink website, users are provided a an estimated date when the company plans to launch their service in that area.
The website states Starlink is already at capacity for customers in some areas of Virginia, and that their order may not be fulfilled until at least 2023 (via Reddit). The wording also indicates it could happen even later than that by saying "…2023 or later."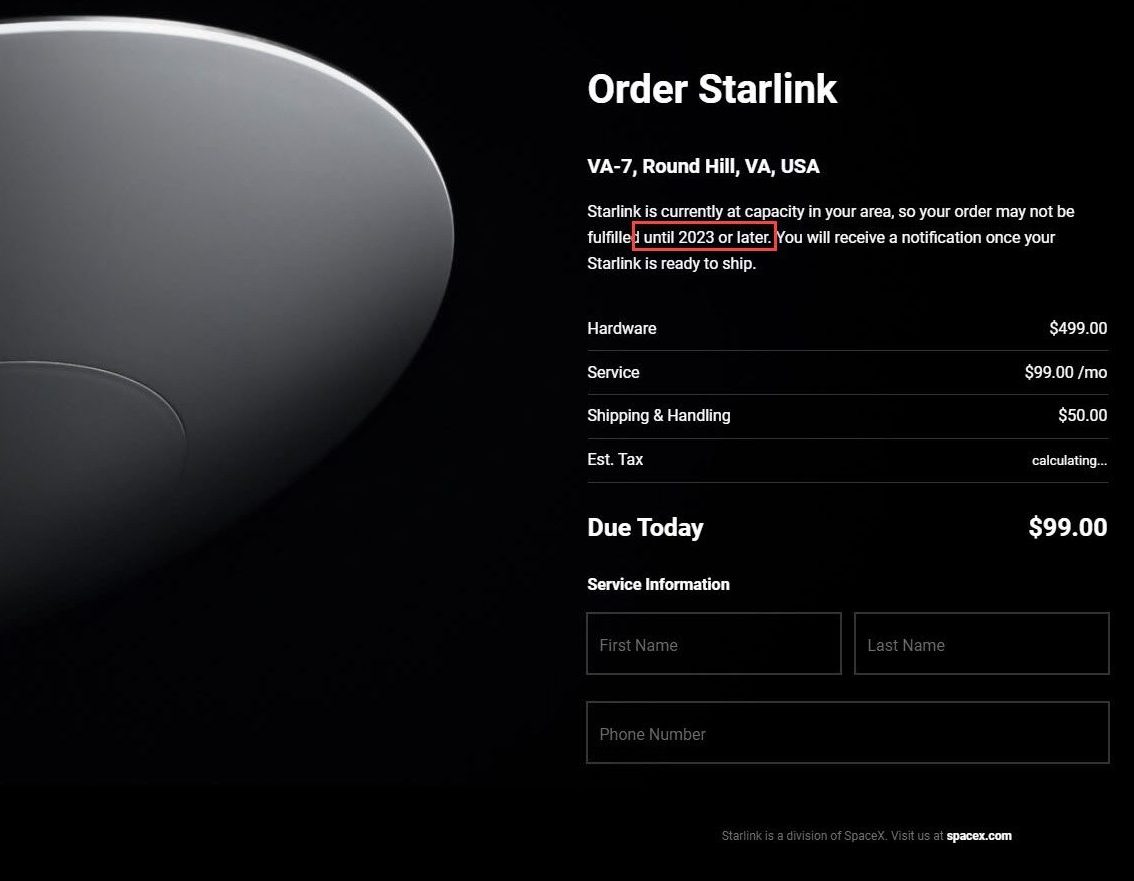 Drive Tesla checked numerous addresses across Canada and found the longest waits were estimating a fulfillment date of late 2022.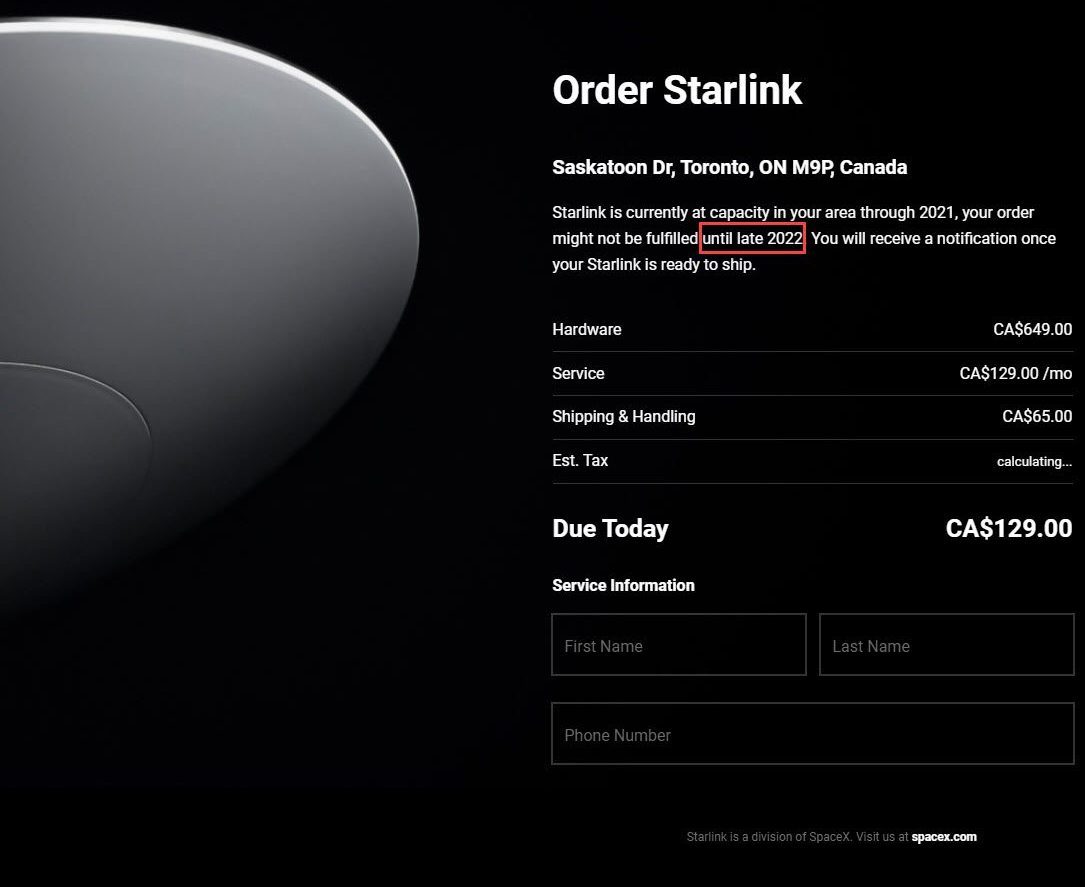 Starlink's 'Better Than Nothing' beta testing program began last October. The service currently costs $129 CAD per month (or $99 USD), not including the upfront cost of the required equipment which comes in at $649 CAD ($499 USD).
The internet service comes from a network of more than 1,600 satellites currently in orbit. After a two month drought, SpaceX is planning to launch more satellites this month.
The company plans to eventually use Starship to launch their next-generation of satellites into space. The new payload delivery system will be able to send 400 satellites into space at one time, a huge increase from the current 60-satellite payload onboard the Falcon 9 rockets.