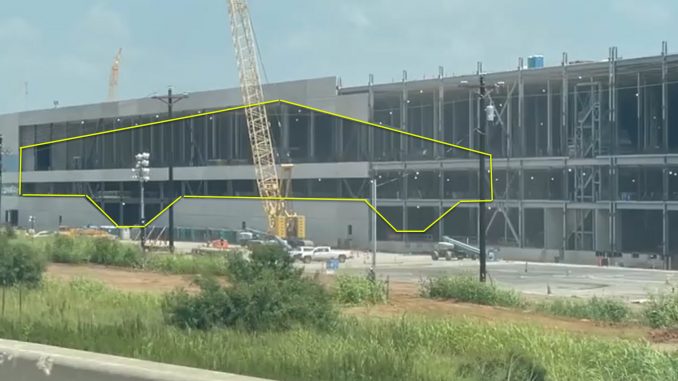 Crews have been working on building Giga Texas for just over a year, with the hopes to have it up and running before the end of 2021. As it nears completion, a design element that didn't show up on any building plans has started appearing on the side of the new factory.
Giga Texas stretches for more than a mile along a major highway outside Austin, making it visible to tens of thousands of vehicles each day. If those drivers weren't already familiar with the Cybertruck, they will be soon.
A massive silhouette of the electric pickup truck has started appearing on the side of the General Assembly building that fronts the highway.
Although it isn't complete yet, the angular shape is unmistakably that of the Cybertruck.
https://twitter.com/AustinTeslaClub/status/1429554669177737223
Tesla was hoping to begin production of the Cybertruck later this year in Austin. Unfortunately the automaker officially pushed that date back last month, updating the website to indicate production and deliveries won't begin until some time in 2022.
You can watch a drone flyover of the factory, which captures the Cybertruck silhouette starting at around 14:00.