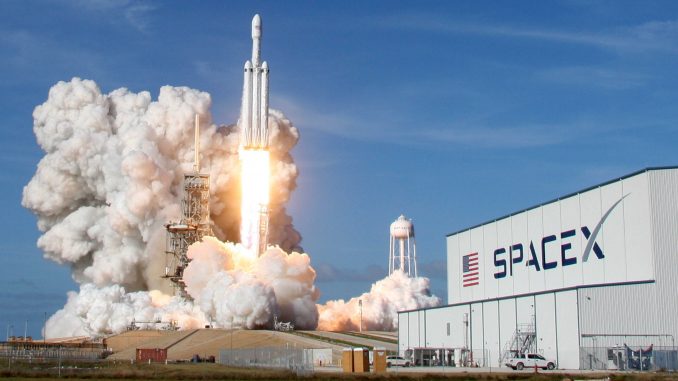 NASA has awarded SpaceX a $331.8 million contract to deliver the first pieces of what will become an outpost for astronauts on their way to the moon.
The Falcon Heavy rocket will be used to launch the lunar Gateway propulsion system and habitation module into space. The equipment will sit atop the massive rocket which will lift-off from Launch Complex 39A at NASA's Kennedy Space Center in Florida no sooner than May 2024.
When complete, the Gateway will be about one-sixth the size of the International Space Station (ISS). It will orbit the moon and serve as a rendezvous point for Artemis astronauts before travelling to the surface of the moon.
Falcon Heavy first launched in 2018 in a popular space flight that sent a Tesla Roadster with dummy Starman on its way to Mars. With 27 Merlin engines and two Falcon 9 booster, the space vehicle is capable of production over 5 million pounds of thrust.
NASA has selected Falcon Heavy to launch the first two elements of the lunar Gateway together on one mission! https://t.co/3pWt0GMS4v pic.twitter.com/QzPtIYHeuF

— SpaceX (@SpaceX) February 9, 2021