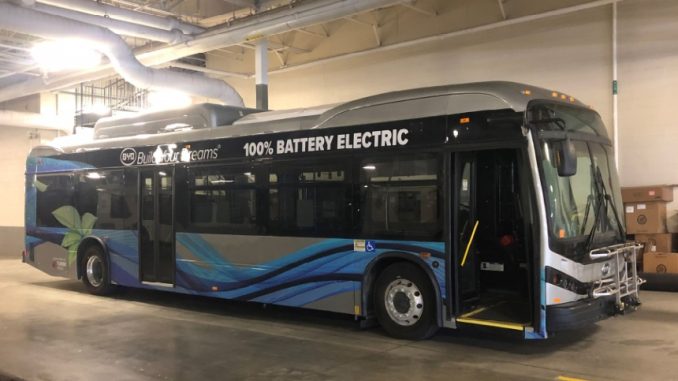 According to a report by Saskatoon Transit, the transit service could save up to $66 million if they switched to an all-electric fleet.
The report comes as Saskatoon Transit is in the midst of replacing an aging bus fleet.
Instead of buying four new diesel buses in 2022, the transit company announced they would buy two battery-electric buses for their fleet.
The move by Saskatoon Transit was made due to both financial and environmental reasons.
Although the purchase price is more for an electric bus, the overall operating costs are much lower for battery-operated buses.
"Although it would be attractive in the short term to purchase four diesel buses versus two BEBs (Battery Electric Buses) in 2022 to deal with the immediate fleet needs, the Administration believes that the move to BEBs for both financial and environmental reasons will be difficult no matter when the decision is made," said an administration report submitted to Thursday's transit committee meeting. (via CTV)
Annual maintenance costs of a diesel bus are around $43,000, while the electric bus only costs $9,000. Fuel wise, the electric bus wins again, with electricity costing approximately $6,990 and diesel fuel costing the city $29,100.
Although these numbers don't seem like big savings, they add up when taken over the bus's lifetime.
The report analysis noted that Saskatoon Transit could save approximately 24 per cent of operating costs, or $470,000 per bus.
When multiplied across the fleet of 140 buses, that is $66 million over the lifetime or a savings of $3.6 million annually.
The estimated cost to replace the entire fleet of 140 buses as they age out would be $12 million per year.
Saskatoon Transit is looking into applying to the Federal Zero Emission Transit Fund to help alleviate some of the upfront cost to transition their fleet.
Until then, Saskatoon will at least see two new battery-electric buses on the streets in 2022.