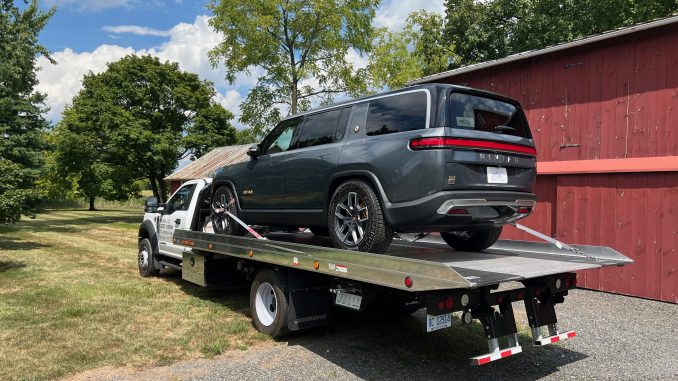 Rivian started delivering the R1T electric pickup truck last year. The American company has now begun fulfilling pre-orders for its second EV, the R1S SUV, as reported on Rivian Forum. The first delivery to a non-employee took place this week.
Rivian beat estimates on 2nd quarter revenue. It is sticking to its 2022 production target.
The R1S is built on the same EV platform as the R1T. It has a third row of seats where the truck bed should have been. Both are marketed to outdoor enthusiasts.
The first pair of R1S was delivered late last year. Both went to CEO RJ Scaringe and CFO Claire McDonough. Rivian assured pre-order holders in June that R1S delivery would start in August. This means Rivian has kept to its words. However, the company had announced delays before.
One of the first non-Rivian-employee to get their R1S is Kyle Shultz, who runs the fan site Rivian Stories. Other pre-order holders have reported deliveries by Rivian employees.
However, things have not been smooth sailing for Rivian. It cut its workforce by six percent in July. The company has also raised prices, following Tesla's lead.
Meanwhile, Rivian has been making changes to its packages. It recently discontinued the Explore packages and introduced some changes to the Ocean Coast interior option.