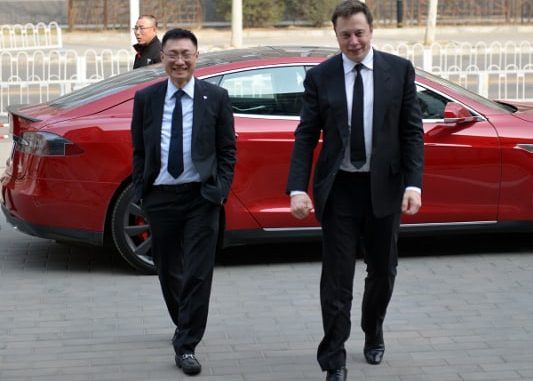 A new report has been published in China claiming that Tesla's current president of their China operations Tom Zhu will be replacing Elon Musk in his role as CEO. However the publication has a dubious record reporting on Tesla, having recently lost a defamation lawsuit filed by the automaker over one of their previous stories.
As we reported earlier this month the local publication PingWest was ordered to delete the article, which called Giga Shanghai a "sweatshop," post a note admitting guilt, and pay monetary compensation to Tesla.
The ruling hasn't seemed to phase PingWest. On Wednesday they published a new story, citing several anonymous sources, that Zhu will replace Musk as CEO.
The report comes one month after an admission by a Tesla board member that Musk had identified a potential successor, although the individual was not named.
PingWest's initial report claimed Zhu would take over all of Musk's responsibilities, but it was later updated to clarify that Zhu would solely be responsible for the automotive side of the business and global production and delivery, leaving autonomous driving and robotics to others, without clarifying if that would still be Musk.
If the report is accurate, and that's a big if, Zhu would be a competent successor to Musk as he has been instrumental to Tesla's incredible success in China.
In an interview last year it was revealed that Zhu doesn't even have his own office and has his desk alongside other employees in the main office area.
Tesla China boss Tom Zhu doesn't work in some big fancy office.

He has a desk in the office, right next to everyone else. pic.twitter.com/0LOcOm60fG

— Whole Mars Catalog (@WholeMarsBlog) March 1, 2021
Earlier this year Zhu was given even more responsibility, becoming responsible for the entire Tesla Asia region.
Tesla China Executive Tom Zhu appointed to oversee Asia Pacific region