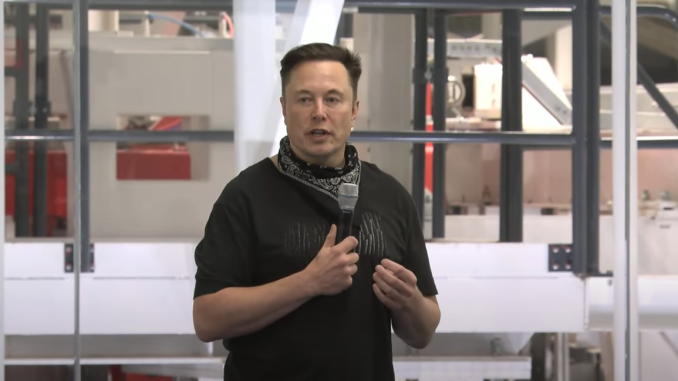 Elon Musk is the face of Tesla but as he has pointed out before he can't remain its CEO forever. While there are currently no signs that Musk plans to step away from his role in the near future, he has identified a potential successor to replace him when the time comes.
The revelation came from Tesla board member James Murdoch, who was testifying in Delaware Chancery Court today in the trial over Musk's compensation package at Tesla.
During his testimony Murdoch was asked if Musk had ever identified someone as a potential successor to take over the role of CEO, to which Murdoch replied, "he actually has."
Murdoch wasn't talking about something that happened years ago, saying that it happened in the "last few months," although he unfortunately didn't name who the individual was that Musk identified as his successor. (via Reuters)
Murdoch's statement is in contrast to comments he and other Tesla directors and executives at the company made during their depositions for the trial earlier this summer. Under questioning during they all said Musk had not identified any potential successors.
They also said they did not expect Musk to leave the company any time soon.
Even if Musk were to step down and a successor were to take over the role of CEO, that doesn't necessarily mean he would be leaving Tesla altogether. During the Annual Shareholder Meeting in August, Musk said that he plans to stay at the company "as long as I can be useful."
That echoes similar statements from Musk in the past in which he said he would eventually like to step down as CEO, freeing up his time to move into other roles within the company.
While Murdoch didn't identify who Musk named, there are several highly qualified candidates from within Tesla. Both Andrew Baglino (SVP, Powertrain and Energy Engineering) and Zachary Kirkhorn (Chief Financial Officer) have been under the tutelage of Musk for several years and could easily step into the role.
There are also people outside of the company that Musk may have considered, like former VW CEO Herbert Diess.
Who do you think Musk named as his successor? Let us know in the comments below.