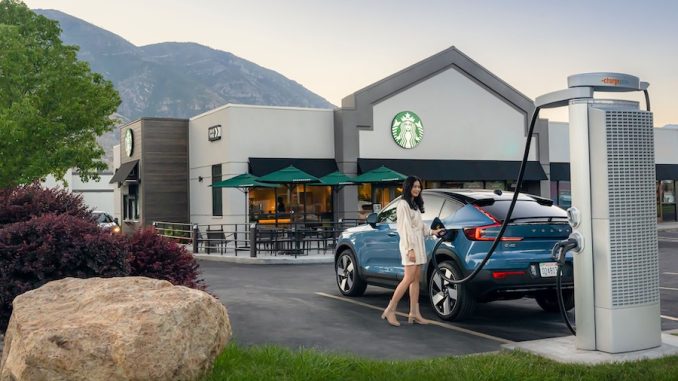 A few months ago, Starbucks and Volvo announced a joint pilot project to install up to 60 EV stations between Denver and Seattle.
The first EV chargers were unveiled earlier this week at a Starbucks location in Provo, Utah.
The location has four level three fast-chargers.
The project plans to electrify an underserved route in the region that stretches from the Rocky Mountains to the Pacific Northwest.
The route is around 1,350 miles, and would see charging stations every 100 miles or so along the three interstates.
The goal is to provide better EV access to the six national forests and parks near the route.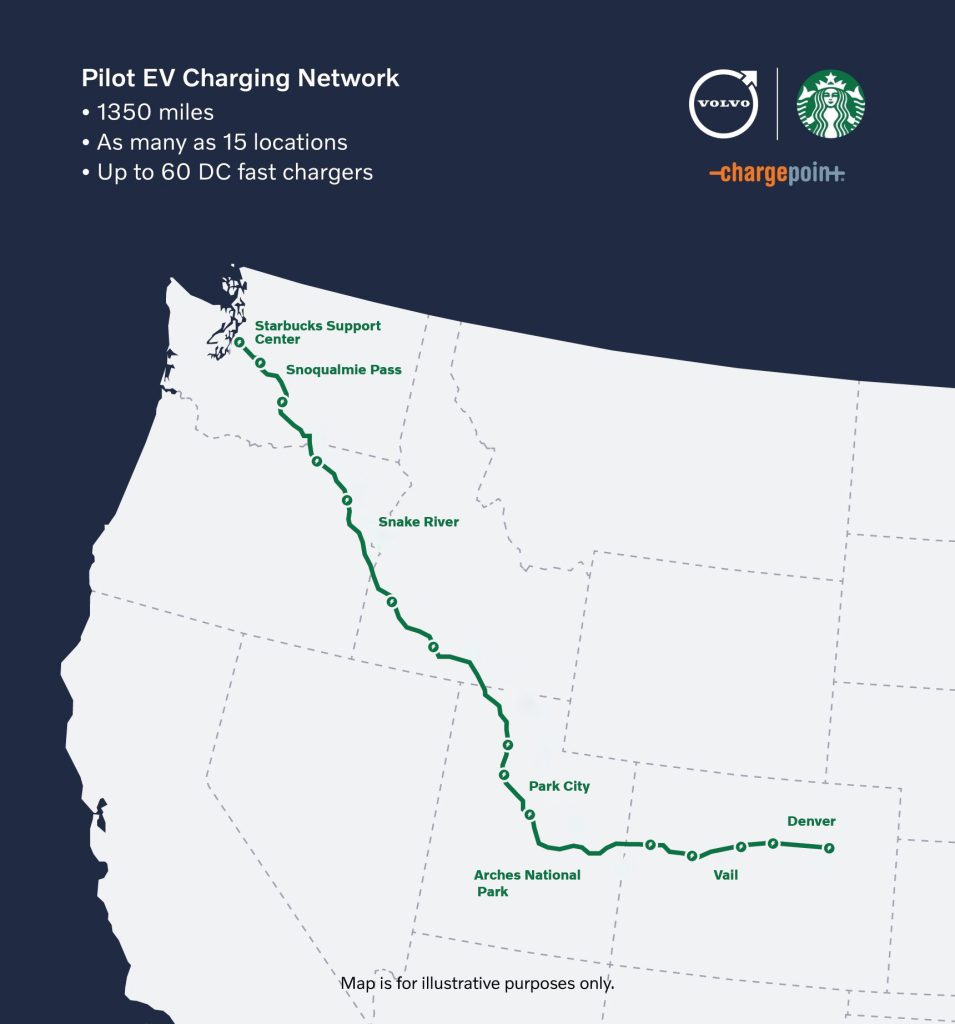 The pilot project uses ChargePoint as the EV charging partner.
The other cities on the list for the pilot project are:
Seattle, WA
Issaquah, WA
Yakima, WA
Hermiston, OR
La Grande, OR
Nampa, ID
Twin Falls, ID
Uintah, ID
Sandy, UT
Provo, UT
Grand Junction, CO
Glenwood Springs, CO
Silverthorne, CO
Idaho Springs, CO
Broomfield, CO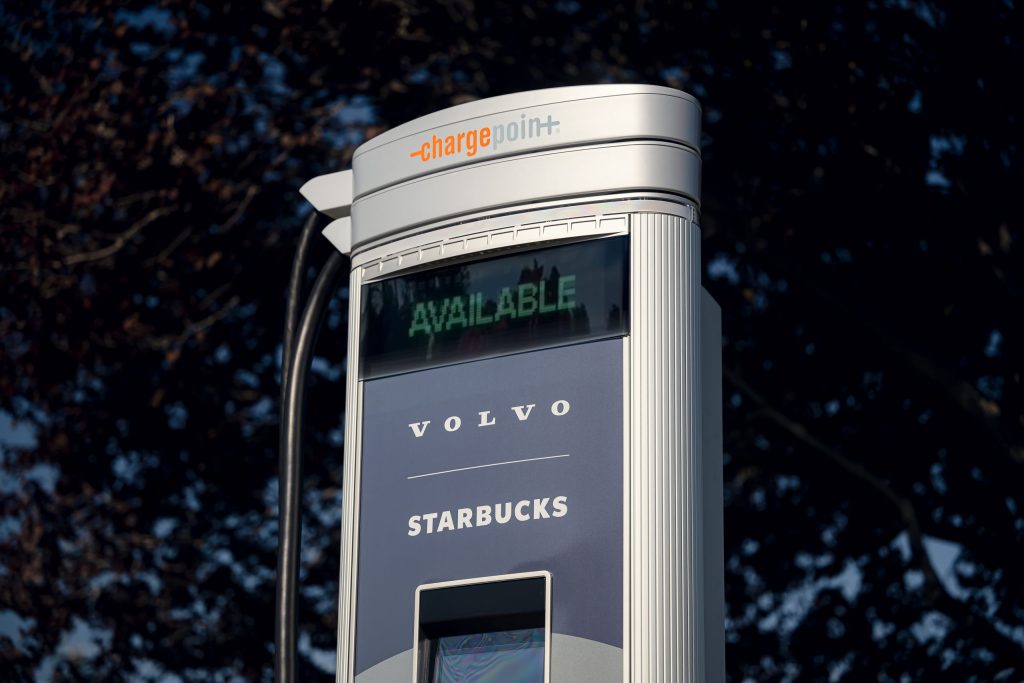 At the unveiling, Pasquale Romano, CEO of ChargePoint, had this to say:
With Volvo and Starbucks, we're creating a premium EV driving experience between the Rocky Mountains and the Pacific Northwest with Starbucks and Volvo Cars. Through our partnership, EV drivers will have the opportunity to quickly fuel their vehicles at Starbucks locations along one of America's most scenic byways.
At least to say, this is good news for the region, and the more public EV chargers that people can plug and charge, the better!