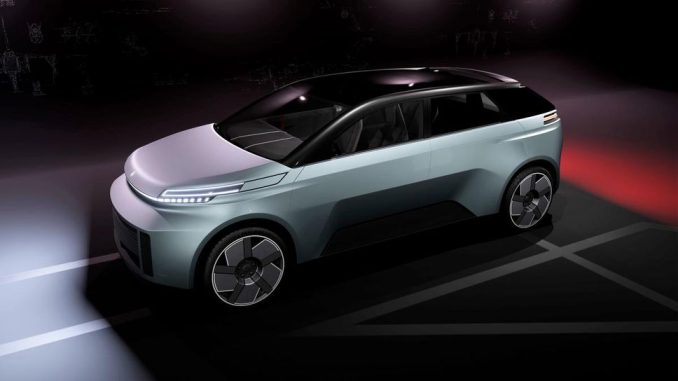 The Automotive Parts Manufacturing Association (AMPA) has released the latest prototype designs for Project Arrow.
The association hopes to bring the all-Canadian electric SUV to the market in December 2022.
The Project Arrow prototype reached the building phase, and engineering and assembly of the vehicle are underway.
As per the association, the car will hit the auto show circuit in 2023 for two years.
However, potential investors will have the first opportunity to peak at the car in early 2023.
The project has some serious money behind it. The association chipped in $20 million, and the Government of Canada chipped in an additional $5 million.
In addition, the Ontario government gave $1.78 million, and Quebec earmarked $1.4 million for Quebec-based parts suppliers, according to The Star.
However, the project is an uphill challenge. The SUV comes into a very competitive space and sells at a decently high price for what the vehicle will deliver.
However, the association hopes to justify the cost as the car will be of better quality.
The AMPA hopes to build between 50,000 and 60,000 Project Arrow vehicles per year. It is unclear if the project will be successful.
Still, a built-in Canada SUV is undoubtedly a great advertising tool for other auto manufacturers to consider Canada in their future EV plans.
More details emerge as Canada's Project Arrow EV begins to take shape