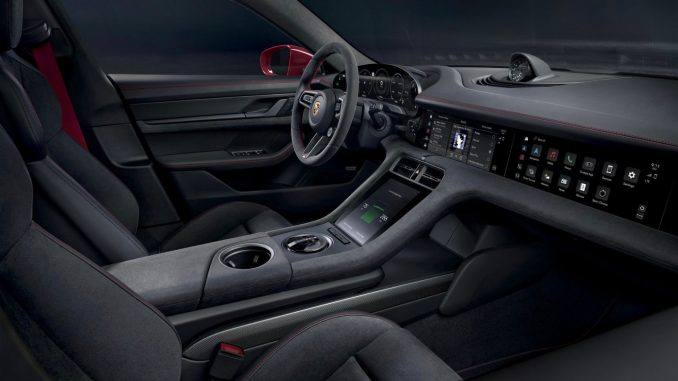 Porsche has rolled out a new update for its infotainment system that allows Taycan owners to more efficiently charge their electric sports when out on the road.
The update is to the Porsche Communication Management (PCM) Software, which is now on version 6.0.
In previous versions of the software, the built-in Charging Planner took into account charging stops when planning a navigation route.
With PCM 6.0, the software now prioritizes fast charging stations above 150kW to plan routes more efficiently and take advantage of the Taycan's 800v charging architecture.
Drivers can also now filter which charging stations appear on the planner based on power output.
Additionally, the total driving time displayed through the Charging Planner now also takes into account the time while plugged in.
Along with the updated trip planner, PCM 6.0 also includes wireless Android Auto, built-in Spotify integration, optimized voice commands, and a slightly redesigned interface.
Despite having the ability to perform over-the-air (OTA) updates, Porsche says PCM 6.0 will only be available on "every newly configured" Taycan and makes no mention of existing owners getting the new features.
We have reached out to Porsche for clarification but have not received a response at the time of publication. We will update this article when we receive a response.
UPDATE Jan 25 9:22am PST: In a statement to Drive Tesla, Porsche confirmed that PCM 6.0 is not being made available to existing owners, but a retrofit option is being investigated.
"The new functions are now part of the standard equipment of every newly configured Porsche 911, Taycan, Cayenne, and Panamera. Whether there will be a retrofit option for existing vehicles with PCM 6.0 is currently being evaluated."