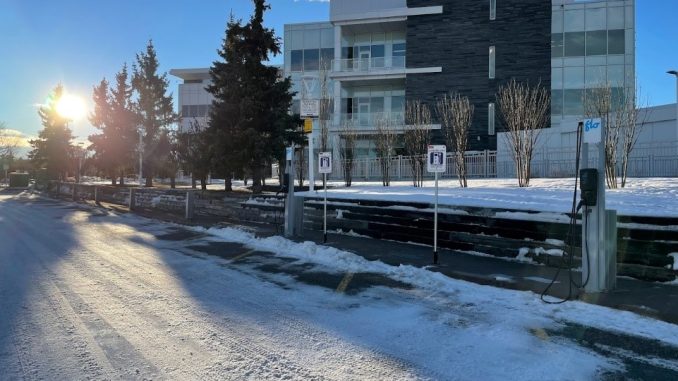 Electric vehicle (EV) owners in the City of Calgary now have more places to plug in and charge their cars.
The city announced today that 20 new level 2 EV charging stations are now operational at various recreation facilities and CTrain Station Park and Ride sites.
The project was a collaboration with the Natural Resources Canada, which provided $100,000, and ENMAC Power, which contributed $120,000.
The total project cost came in at $264,000, with the remaining funds provided by the city.
"I'm excited to see the result of our federal government once again supporting The City of Calgary's work towards becoming a more climate resilient city," said George Chahal, Member of Parliament for Calgary Skyview. "Increasing EV affordability is a shared goal, and this is an important milestone in sustainable local infrastructure."
The charging stations are located at the following Park and Ride lots:
Chinook (2)
Brentwood (2)
Sirocco (4)
McKnight-Westwinds (2);
and at the following recreation facilities:
Southland Leisure Centre (2)
Village Square Leisure Centre (2)
Thornhill Aquatic & Recreation Centre (2)
Vivo for Healthier Generations (4)