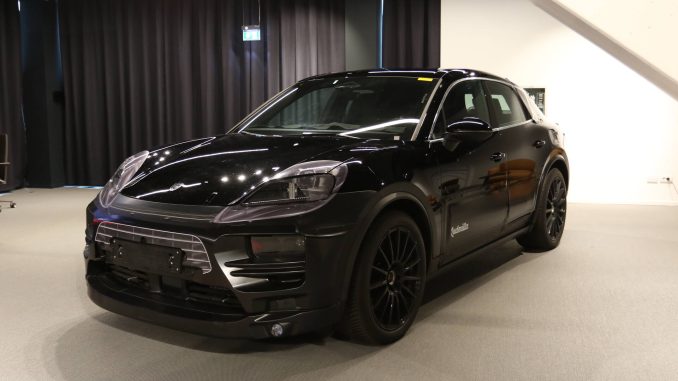 Porsche has unveiled its new Premium Platform Electric, or PPE, that will underpin its future electric vehicles (EVs). The first EV to be built on the PPE platform will be the Macan Electric, which is set to debut in 2024.
Both the new platform and more details on the delayed Macan Electric were revealed at a press event in Italy on Sunday.
According to Porsche, the Macan Electric will feature a 100kWh battery pack with prismatic cells. The EV will also feature 800V architecture, the same as the current Taycan, but Porsche hopes to increase charging rates higher than the Taycan's 270kW max.
An exact figure wasn't announced, but Porsche is targeting a 5% to 80% charge in under 25 minutes, according to Car & Driver who attended the event.
The Macan will also introduce what the German automaker calls 'Bank Charging.' If a charger is 400V, the Macan Electric's 800V battery will effectively be split into two 400V batteries that can be charged simultaneously, and as a result more quickly.
Unlike the Taycan, which has a two-speed gearbox, the Macan will be equipped with a single-speed gearbox.
The PPE platform, which was developed with Audi, allows for both all-wheel drive (AWD) and rear-wheel drive (RWD) setups, with a targeted maximum output of 603 horsepower and 738 lb-ft of torque.
According to Porsche it is versatile and can be easily adapted to different wheelbases, track widths, and ground clearances. It looks like it won't be used on Porsche's high-end electric sport cars as it is not designed to work with more than two motors, or wheel-mounted hub motors.
Porsche's EV portfolio to expand with addition of electric Panamera