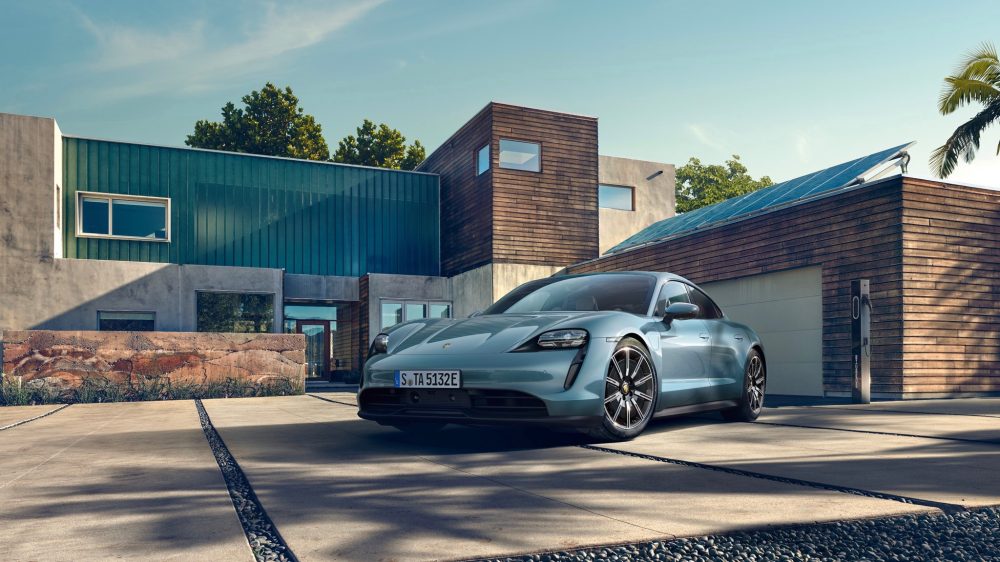 Even though Porsche has a long heritage of internal combustion engine (ICE) cars, the electric Taycan is winning over the automaker's enthusiasts resulting in lengthy wait times for new orders.
Porsche began selling their first all-electric Taycan in late 2019. After a rough start with production issues resulting in 8-10 week delivery delays, sales the electric sports car have been increasing beyond the automaker's expectations.
According to Porsche CEO Oliver Blume, the level of demand is easily outstripping their production, resulting in wait times of up to six months.
"Our original production capacity for the Taycan was 20,000 units this year – we've sold that many in the first half of the year," Blume said at the IAA Mobility show in Munich (via Reuters).
Blume added that the Taycan is proving popular not just in North America, but also in Europe. The Taycan is also growing in popularity in China, where the company first introduced the rear-wheel drive (RWD) variant last year.
Porsche recently announced a number of new changes for the upcoming 2022 model year Taycan. The design is staying the same, but the car will see improved range, faster charging, remote control parking, and the addition of Android Auto. Buyers will also have to decide between 82 different colour options.