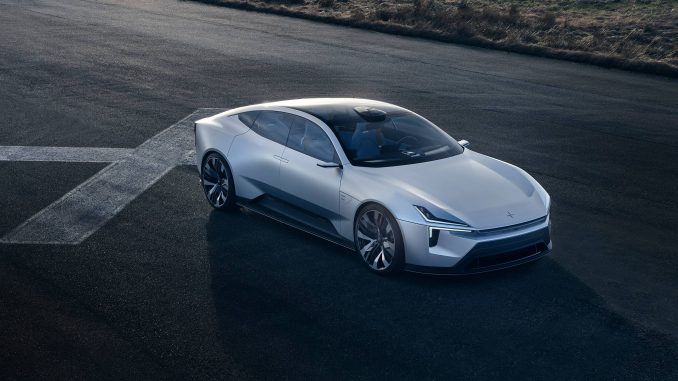 Polestar unveiled their Precept concept electric vehicle (EV) earlier this year, which focused on the use of sustainable materials throughout the car.
Today, the company officially announced the Precept is moving from concept vehicle to reality.
"'Stunning. Spectacular. Cutting-edge. We'd like to see it on the road!' – this is what the press wrote about Precept and the public said, 'We want it', so we decided to build it," said Thomas Ingenlath, Polestar CEO.
Polestar confirmed product development has already begun, and will eventually enter production at a new facility in China. The automaker's goal is for the new production facility to be carbon neutral, and one of the most intelligent and connected automotive production facilities in the world.
"China is a home market for Polestar and we recognize the increasingly important drive for greater sustainability here. With this new factory, we will again raise the bar, aiming to produce the most advanced and premium electric car in China with the lowest carbon footprint," said Ingenlath at the Beijing International Automotive Exhibition 2020.
The concept vehicle shown off earlier this year featured a variety of sustainable materials, including recycled PET bottles (3-D Knit), reclaimed fishing nets (Nylon 6) and recycled cork vinyl for interior PVC components. Polestar said they hope to use as many sustainable products as possible in the production version.
While the Precept is still several years away, Polestar is bringing their next EV to North America very soon, with US deliveries of the Polestar 2 expected to begin this month. Canadian Polestar 2 reservation holders were hoping to get deliveries at the same time, but they were recently notified of a delay due to Transport Canada taking longer than expected to approve the EV.