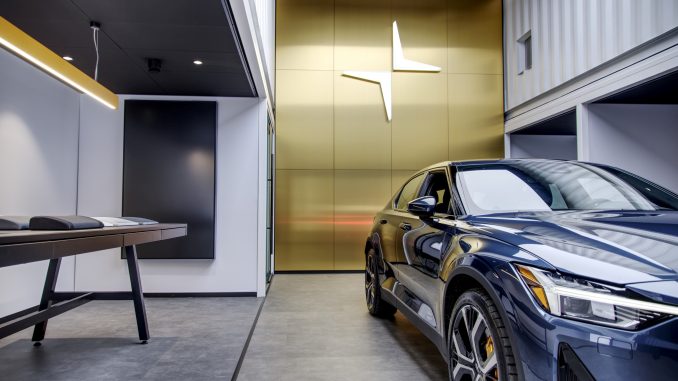 Polestar is on track to meet its 2022 delivery guidance after a strong start to 2022. According to the Swedish EV automaker, approximately 21,200 Polestar 2 electric sedans have been delivered in the first half of the year.
That is a significant increase of almost 125% compared to the same time period last year which saw 9,510 deliveries from January to June. The numbers could have been even higher were it not for COVID lockdowns in China which delayed some of their production. To respond, Polestar is adding a second shift at their factory to recover some of the lost production.
With the strong first half of the year, Polestar has reaffirmed its target of 50,000 deliveries for 2022. Polestar sold 29,000 vehicles in 2021.
The trend of growing deliveries stems from a large increase in demand for the Polestar 2 sedan. According to the automaker their global order take rose to 50,000 since the start of the year, an increase of more than 350% year-over-year (YoY). Hertz recently announced it plans to take delivery of up to 65,000 Polestar cars by 2027.
Polestar CEO Thomas Ingenlath says the strong demand is a good sign as the company prepares to launch its next EV, the Polestar 3.
"It is great to see that the number of enthusiastic Polestar 2 customers is growing so quickly. I am very confident that the strong momentum we have seen this year in brand awareness and sales figures will accelerate powerfully in the coming years as more ground-breaking cars are revealed, said Ingenlath.
The Polestar 3 is a performance electric SUV that will feature a dual-motor powertrain paired with what the automaker calls a "large battery" that will provide over 600km (373 miles) of range on the WLTP rating schedule.
We have so far only seen one photo of the Polestar 3 ahead of its official launch this October. Production is scheduled to begin in 2023.