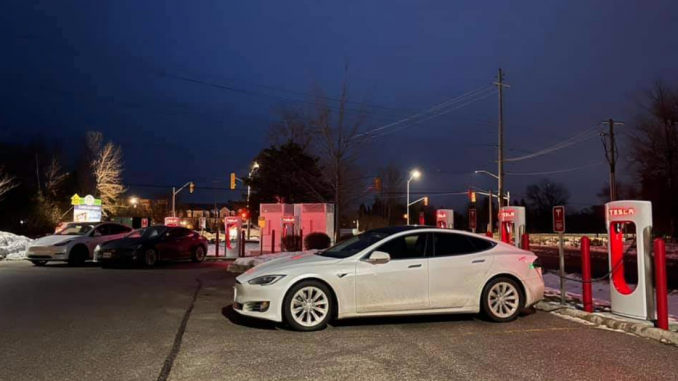 Despite the ongoing coronavirus lockdown in Ontario, the final approvals have been completed and the Collingwood Tesla Supercharger is now open.
Construction first began in late August, with much of the work completed by early September. It was feared the Ontario COVID-19 lockdown would stop work at all Superchargers under construction. That was not the case after the Bancroft Supercharger opened last week.
According to images posted to the TMC forums, the switch has also been flipped at Collingwood as a Model S owner was able to plug in and charge this evening.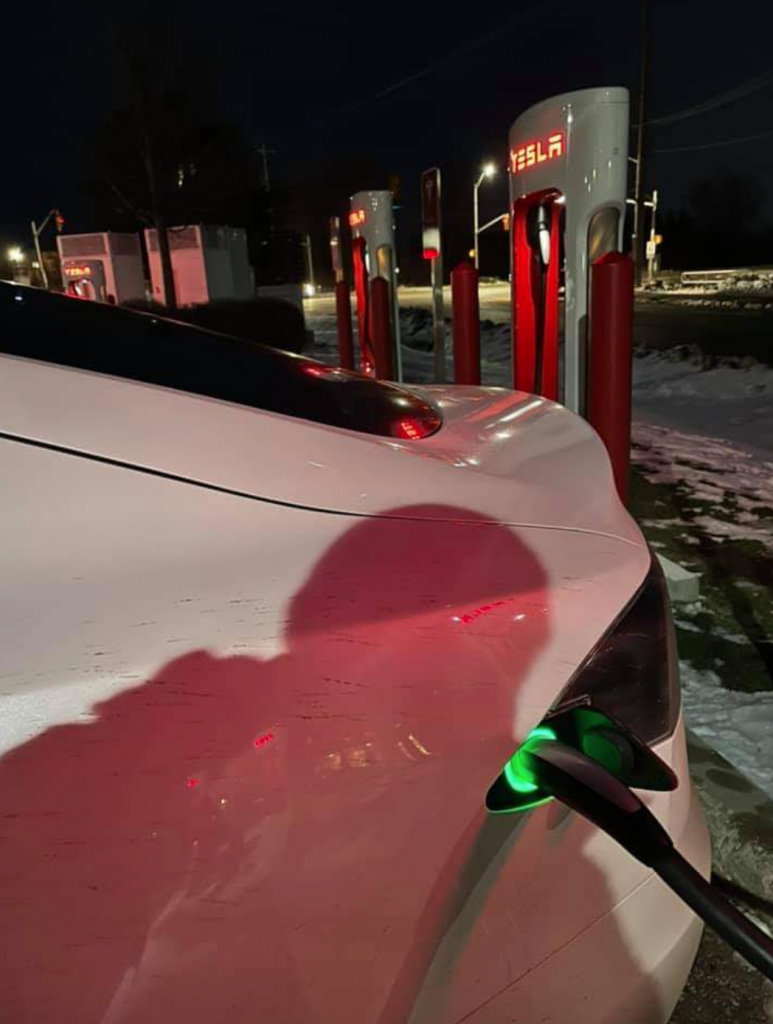 The Collingwood Supercharger features 8 stalls with the latest V3 technology, capable of charging at up to 250kW. It is located at 10 Keith Avenue, Collingwood, ON L9Y 0W5, just a short 10 minute drive away from the popular Blue Mountain Ski Resort.