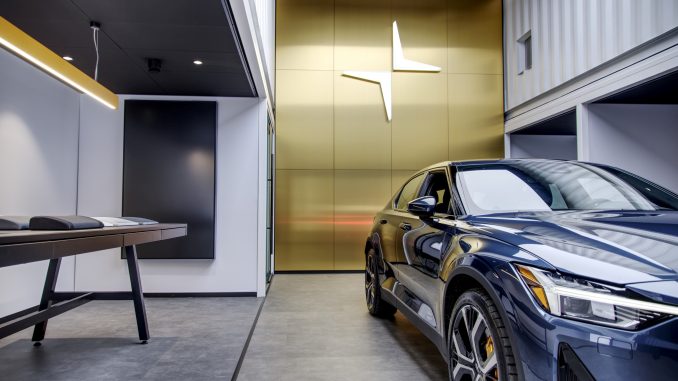 As expected, Polestar announced that the company was successfully listed on NASDAQ this morning under the ticker name PSNY.
Polestar is listed on the NASDAQ through a Special Purpose Acquisition Company (SPAC) merger with Gores Guggenheim. The SPAC merger was officially approved by shareholders earlier this week.
Thomas Ingenlath, CEO of Polestar, had this to say on the big moment for the company
This is a hugely proud moment for the entire team at Polestar. We will now open a new chapter in our story that can be summarised in one word – growth. By 2025 we aim to be selling 290,000 cars per year, 10 times as many as we sold in 2021. We already have a real and successful business; this listing gives us the funds and platform to help deliver our ambitious future plans and drive industry-leading sustainability goals forward.
The SPAC merger and listing of PSNY are part of a continued growth strategy for the company.
Recently, the company announced another record sales year and continued expansion into 19 new markets.
In addition, Polestar is preparing to launch three new vehicles over the next three years.
This includes the Polestar 3, the Polestar 4 SUV and the newly debuted Polestar 5 4-door GT.
Polestar will ring the opening bell at NASDAQ in New York City on June 28, 2022.
The event is live-streamed, and you can view it online at here.
Polestar 5 4-door GT debuts to the public this weekend, targeted to have 871hp and 663lb-ft of torque