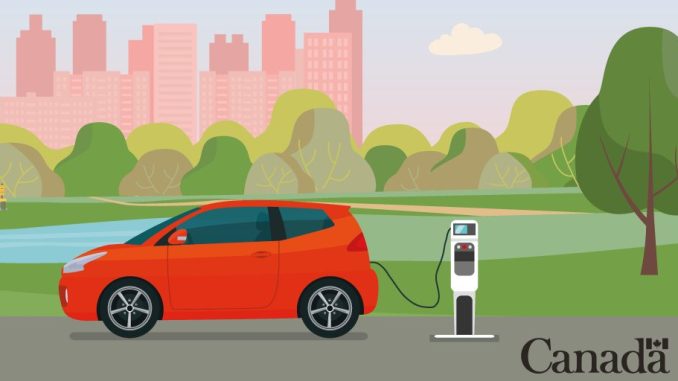 It is #EVWeek in Canada, and the federal government has so far announced a number of investments to bring more electric vehicle (EV) chargers to six provinces. All of the projects are funded through Natural Resources Canada's Zero-Emission Vehicle Infrastructure Program (ZEVIP).
Manitoba & Saskatchewan
The Manitoba Motor Dealers Association and Eco-West Canada will be receiving over $2.5 million to install up to 400 EV chargers in Manitoba and Saskatchewan.
The new EV chargers will be available by the end of 2023.
Prince Edward Island 
Prince Edward Island's Ministry of the Environment, Energy and Climate Action will be receiving $2 million to support the installation of up to 250 EV chargers across the island.
The new EV chargers will be available by December 2023.
Ontario
Peak Power Inc. will be receiving $765,000 in funding to install 117 EV chargers across Ontario. Peak Power is also contributing over $840,000, bringing the total project cost to more than $1.6 million.
The new EV chargers will be available by March 2023.
New Brunswick
NB Power will be receiving $350,000 to install 52 EV chargers for its fleet of electric vehicles and workplace charging for employees.
The new EV chargers will be available by February 2024.
Nova Scotia
Southwest Properties Limited will be receiving $55,000 to install 20 Level 2 EV chargers in Halifax. Southwest also contributed $55,000, for a total project cost of $110,000.
The new EV chargers will be available this summer.
Also as part of #EVWeek, Transport Canada announced on Monday new incentives for medium and heavy-duty zero-emission vehicles (ZEVs). The new program will help subsidize the cost of moving larger vehicles to cleaner technologies for companies and governments around the country.
It also includes full size pick-ups with a GVWR of between 8,501lbs to 10,000lbs, meaning a potential incentive for the Cybertruck depending on how much it weighs.