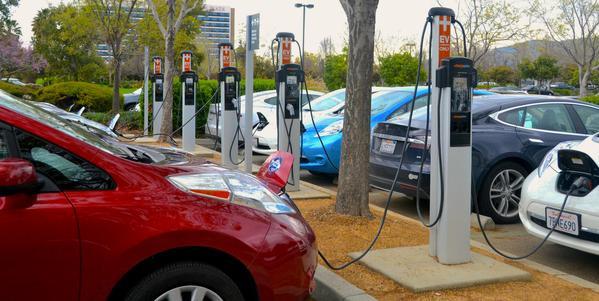 Once you've experienced driving an electric vehicle (EV), especially a Tesla, gas cars are ruined for you. The instant torque and acceleration, the quiet, smooth ride, and amazing technology packed in Tesla just can't be compared with a gas powered car.
A new study by AAA shows that this is true, with almost all (96%) of respondents saying they would buy or lease another EV the next time they have to get a new car.
The study also found that 40 million American have shown an interest in purchasing an EV. What is keeping them from following through on that is not range anxiety, but the initial sticker price compared to an equivalent gas car. That's why government incentives and rebates are effective in speeding up EV adoption. That is evidenced by BC and Quebec, the only two provinces with EV incentives of $3,000 and $8,000 respectively, having the highest number of EV sales in Canada.
Another positive finding for the future of EV's is that the majority (95%) had never run out of a charge in their EV. Previous studies had shown that a major barrier for a lot of people to buy an EV was not enough places to charge, but this study found most (75%) do their charging at home.
For those that still have range anxiety, AAA found that concern is easily lowered once people actually get in the driver's seat of an EV and find that it is a non-issue with today's technology.
Other findings from the study include:
Driving an EV 24,000km costs an average of $546USD, compared to $1,255 for a gas car (+130%)
Three quarters (78%) of EV owners also have a gas-powered car, but do the majority of their driving (87%) in their EV
Two in five (43%) say they drive more now with their EV, on average 62km per day
You can read more about the study at AAA.com.