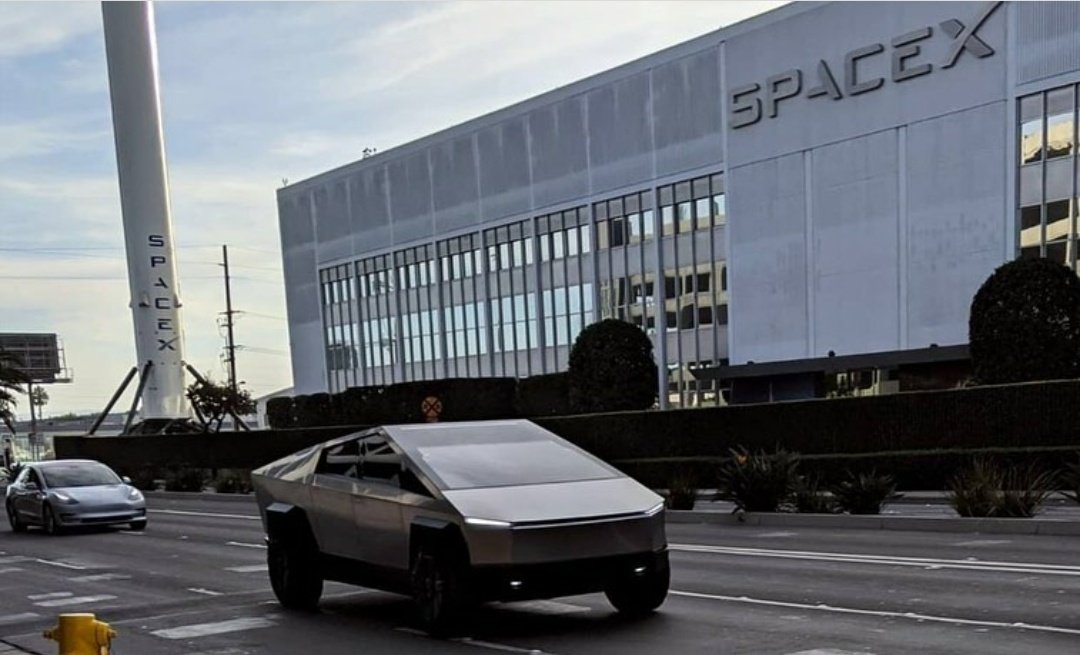 Earlier this week, a Model Y prototype was spotted at a Supercharger, and a lucky Model 3 owner got your check out the interior of the upcoming crossover SUV. What he also learned from the Tesla employee driving the prototype was that the Model Y was soon going to appear on Jay Leno's Garage.
Save with big discounts at your favourite Tesla accessories stores, like 10% off at Tesmanian, TesBros and Nikola Pro, plus many more. Coupon codes at DriveTeslaCanada.ca/deals.
Now just days later, Jay Leno was spotted with another one of Elon Musk's not yet released creations, the Cybertruck. The pair were spotted near Space-X's headquarters in California filming for an upcoming segment on Jay Leno's Garage.
In images and video posted to social media, the pair were seen not only filming at SpaceX, but also caught it out on public roads with Jay Leno behind the wheel.
Get 10% off at Tesloid.ca or Tesloid.com with coupon code DTC10 at checkout. Quality Tesla accessories with FREE shipping across Canada and the US.
This isn't the first time Leno has had access to a Tesla prototype. He also had a chance to go for a 0-60mph run in the Tesla Roadster.
No word yet on when this episode will air, but it will definitely be a popular one. It will also be interesting to see if they were able to film a segment on the Model Y behind closed doors that will also be on the episode.