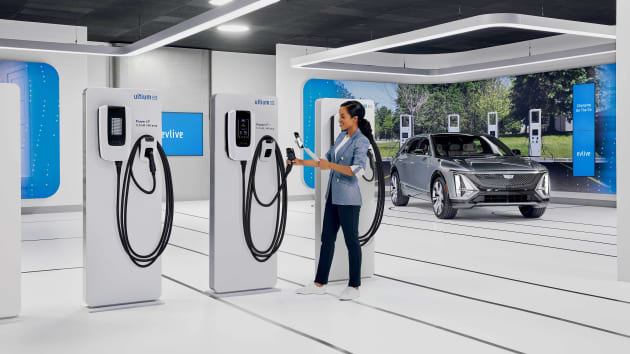 General Motors is launching a free online chat tool called EV Live to connect consumers who have questions about EVs to an EV expert.
The platform is designed to help fill in the EV knowledge gap that is one of the main barriers to entry for EV ownership.
GM hopes to improve education around EVs and answer questions about specific GM electric vehicles in the process.
GM Vice President of EV ecosystem, Hoss Hassani, had this to say about the launch:
Addressing common misconceptions about EVs will accelerate widespread EV adoption. We saw a need for accessible, credible and engaging sources of information to empower consumers to adopt EVs and appreciate their many benefits.
The new platform will host EV experts in a live studio.
The experts can then demonstrate with real EV chargers and EVs.
The specialists will have two-way audio equipment and one-way live video to allow question askers to see demonstrations.
Users can ask questions through text or voice.
Like other EV automakers, GM is looking to make a move to electric a little easier on consumers.
Customer hesitancy due to a lack of knowledge and common misconceptions is a considerable hurdle to overcome for automakers.
GM hopes EV Live can help answer those questions and show potential customers that an electrified future is bright.