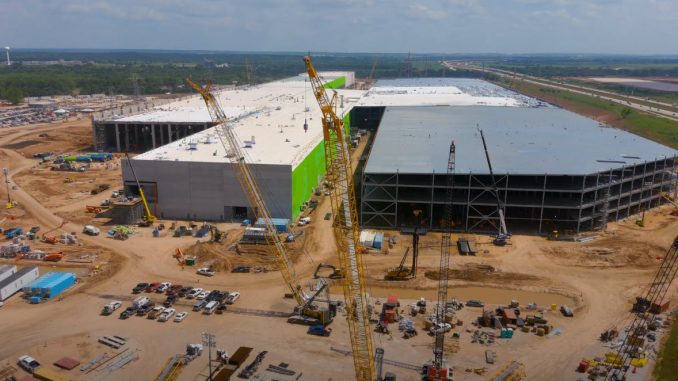 A Model Y body-in-white arrived at Giga Texas, and the internet was abuzz with rumours about the vehicles origin and purpose for being outside the factory.
Many believe that Tesla will use this Model Y body to calibrate robots and machinery inside the Austin Gigafactory.
Can anyone help explain what's happening in this picture? pic.twitter.com/rGpNbIYLbK

— Austin Tesla Club (@AustinTeslaClub) July 23, 2021
Giga Texas progress has been rapid since construction began last year, although an opening date for the factory is not yet known.
However, the shipping of the Model Y may be a sign that things are moving along at a good pace.
Unlike other automakers, Tesla builds their production plants in phases. Once a phase can begin operations, Tesla moves to start the line. At the same time, other parts of the plant are still in beta or not even executed yet.
Musk noted in the past that Giga Texas would begin producing Model Y vehicles towards the end of 2021. However, we are still not sure about the situation at Giga Texas, and recent rumours suggest the Cybertruck may roll off the production line first.