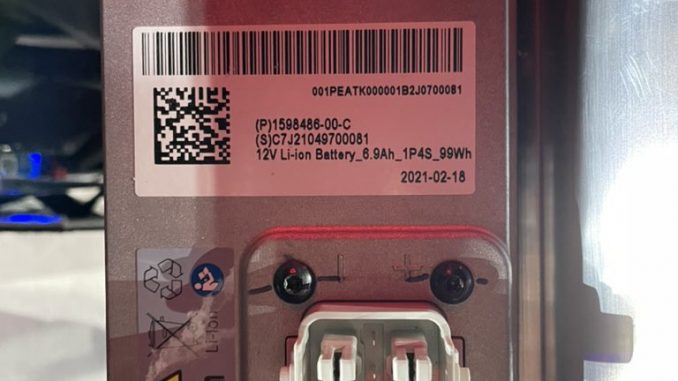 Elon Musk is looking into the idea of replacing older 12-volt lead-acid batteries that were standard in older Teslas with a new 12-volt lithium-ion battery.
The revelation came on Twitter after Drive Tesla reader Rich Teer tweeted the CEO asking if it would be possible.
We will try. Preferable for Tesla too, as they last so long. Unlike other makers of cars, our goal is *not* to profit from service. Best service is not needing service in the first place.

— Elon Musk (@elonmusk) July 26, 2021
The Model 3 and Model Y comes standard with a 12-volt lead-acid battery, and the batteries end up having to be recycled and changed frequently.
The CEO noted the switch would also be beneficial for the company itself. The goal of Tesla has always been to eliminate the need for service, and the longer lasting lithium ion replacement would definitely lessen that.
The Model S Plaid comes with the new 12-volt lithium-ion battery. The new battery is lighter and more compact than traditional lead-acid batteries.
In addition, the new low-voltage option has a rating of 6.9 Ah and 15.5 volts.
However, Musk did not confirm timings or if the rollout was even possible. However, as pointed out by Teer, all Tesla owners would love to ditch their lead-acid battery for the lighter and better lithium-ion version.