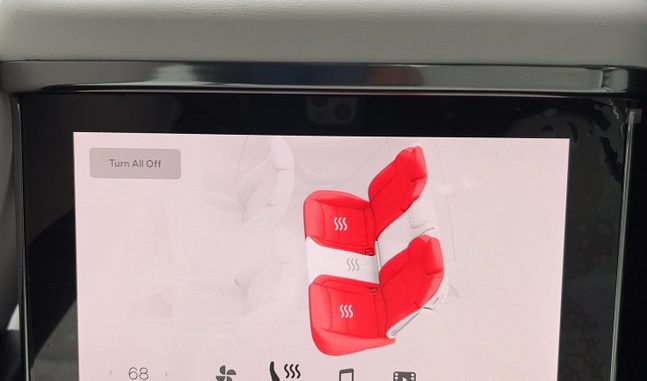 Tesla's 2022.12.3.1 software update brings a rear screen update for the Model X and Model S.
The update looks to give the seat heater display in the Model S and X a refresh.
The new update gives a side view animation of the seats and a vibrant red to showcase they are set to warm.
Chad Booker took a photo of the new image in his Model S.
2022.12.3 (and 2022.12.3.1) bring a Visual Interface change to the Model S rear screen Seat Warmer controls. They used to be a more top-down left to right orientation. @teslascope @teslafi @TslaCC @BLKMDL3 #Tesla #softwareupdate #modelS pic.twitter.com/IPOkTQPY03

— Chad Booker (@bookerc19) April 22, 2022
Another user took a picture of his Model X plaid rear screen with the same new animation.
The previous visual was a top-down view with a small heat symbol on the bottom of the seat. The symbol would toggle on or off.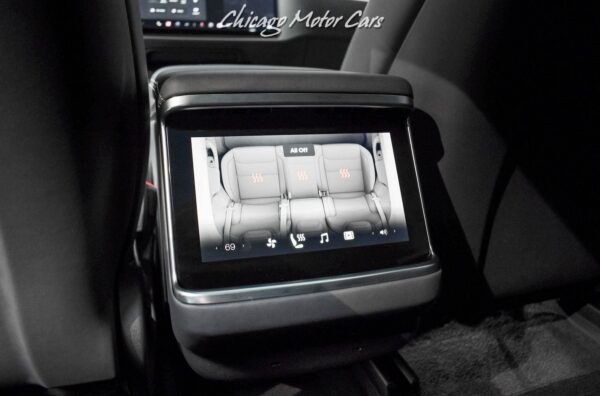 This is the only new rear screen update in this software rollout.
2022.12.3.1 and 2022.12.2 improved the user interface that added more customization to the bottom toolbar. The update also included some improvements to apps, the child locks and increased language support for the vehicle.
If you have not gotten the update yet, it should be coming as it continues to roll out over the weekend.