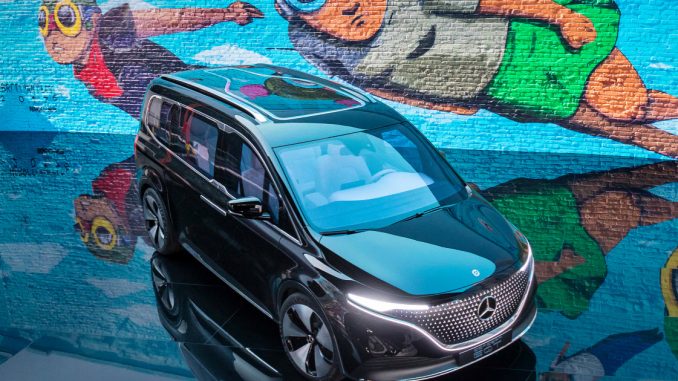 Mercedes Benz continues to expand their lineup of electric vehicles (EVs) with the addition of a new concept electric van – the EQT.
The EQT will be the German automakers first entry into the world of minivans, describing the concept EQT as a premium vehicle in the small van segment.
"We are expanding our portfolio in the small van segment with the forthcoming T-Class. It will appeal to families and all those private customers, whatever their age, who enjoy leisure activities and need a lot of space and maximum variability without forgoing comfort and style,"  said Marcus Breitschwerdt, Head of Mercedes-Benz Vans.
Although still a concept, initial images released by Mercedes Benz show a very production-ready looking car. The concept has sliding doors on both sides for easy entry. The open doors provide a large opening which Mercedes says allows for easy access to the foldable third row, even for "full-sized individuals."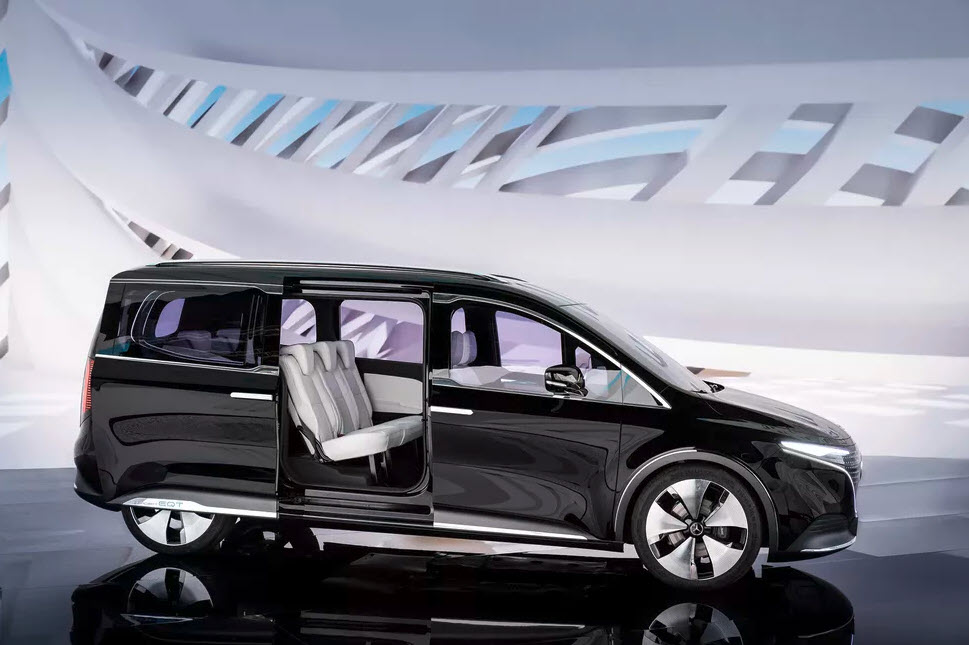 The interior looks much like other recent electric offerings from Mercedes Benz with an array of LED lights, a digital instrument cluster MBUX interface, and well-appointed finishes. The main display is quite small though, especially when considering the massive 56″ Hyperscreen in the EQS.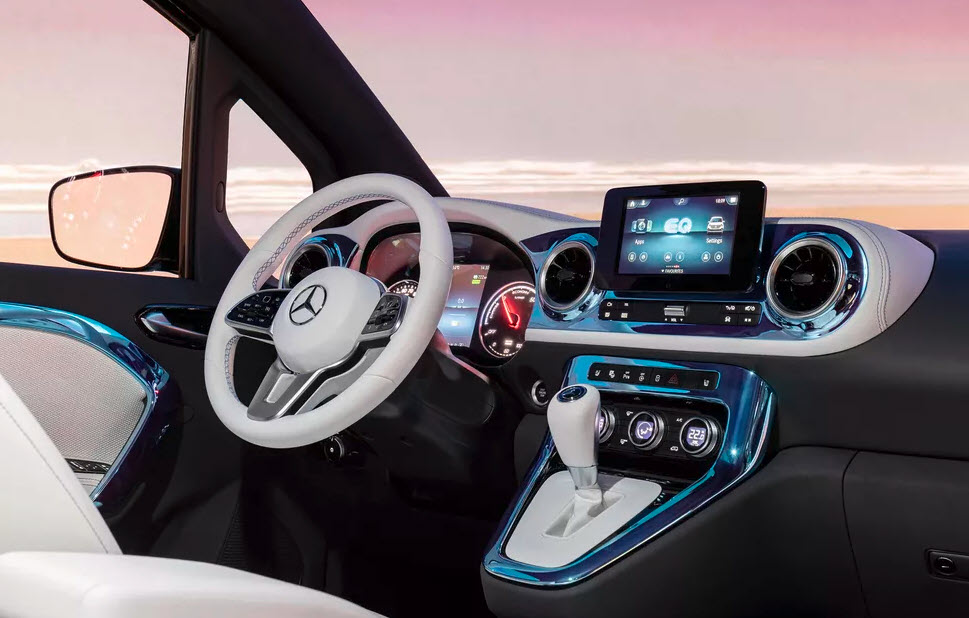 From the outside the van appears longer than it actually is thanks to its bottleneck design that tapers from the front to the rear. At the front the van has the instantly recognizable three pointed star surrounded by an array of differently sized stars that create a 3D effect. The concept is outfitted with large 21″ wheels and a large panoramic roof.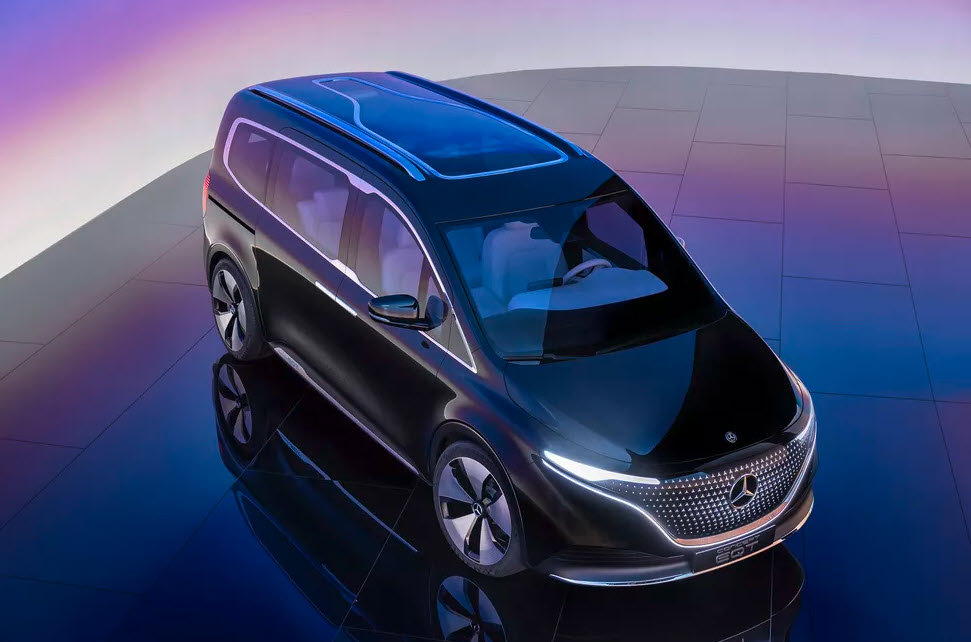 There were no technical specifications provided for the EQT like battery size and potential range. Only some preliminary dimensions (length/width/height: 4,945/1,863/1,826 millimetres).
Mercedes Benz plans to launch the EQT sometime in 2022.