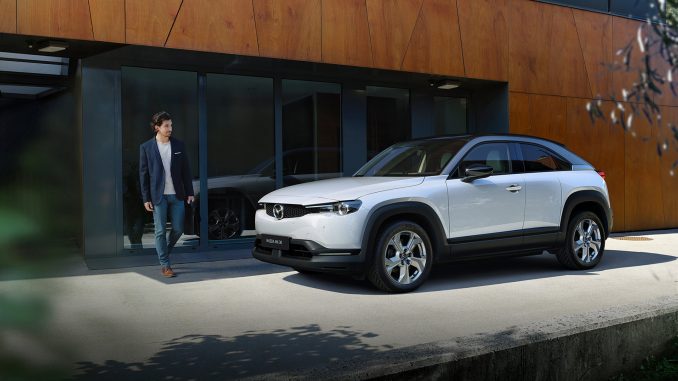 Earlier this year Mazda excited their fans by announcing the all-electric MX-30. That excitement quickly faded when they saw the EVs range – a paltry 161km (100 miles).
While the figure might have been impressive a decade (or more) ago, it was clearly a weak first attempt at an EV for the Japanese automaker.
Unsurprisingly, there hasn't been a mad rush to purchase one.
According to Mazda North American Operations (MNAO), just 55 units were sold in Canada and the US last month.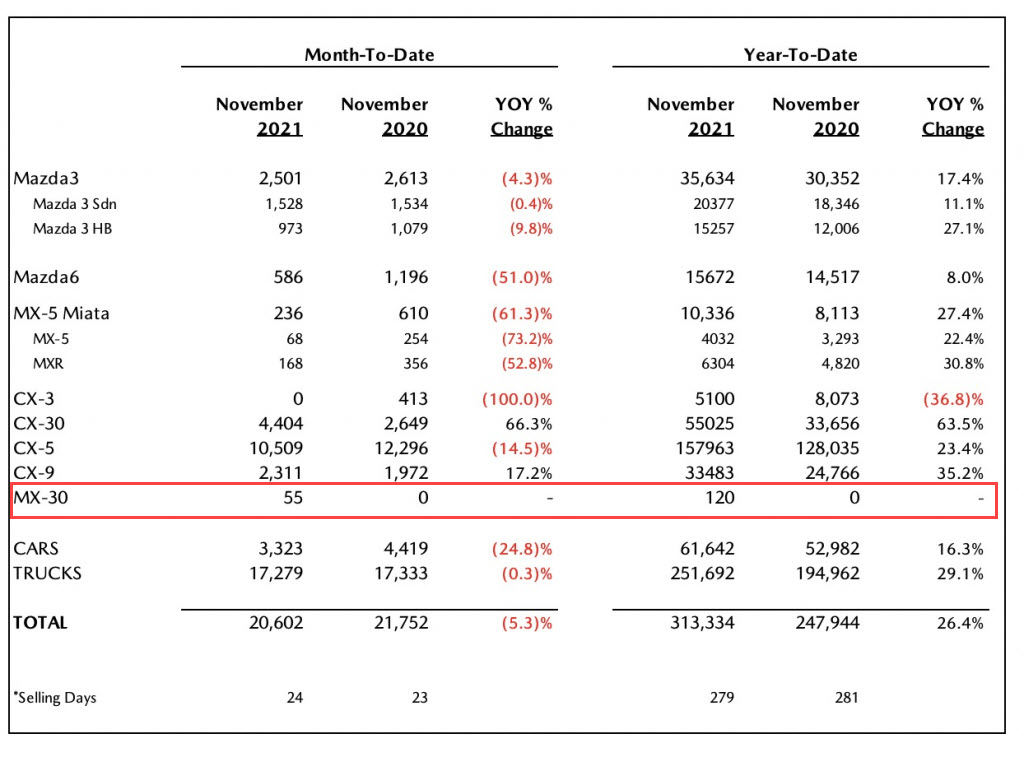 The figures are a little confusing as the year-to-date sales are listed at 120 units. Yet in reviewing Mazda's reported sales in October and September, the MX-30 is not included.
Aside from the EVs low range, its price probably also has something to do with its weak sales.
The base GS trim level starts at $42,150 CAD ($33,470 USD), not including a $1,950 charge for freight and PDE.
Then there is the premium trim level, the MX-30 GT, which starts at $47,150. Fortunately it qualifies for the $5,000 iZEV rebate, but that it still a lot of money for not much car.
Hopefully Mazda is able to provide a more compelling EV on their next try.
h/t: InsideEVs