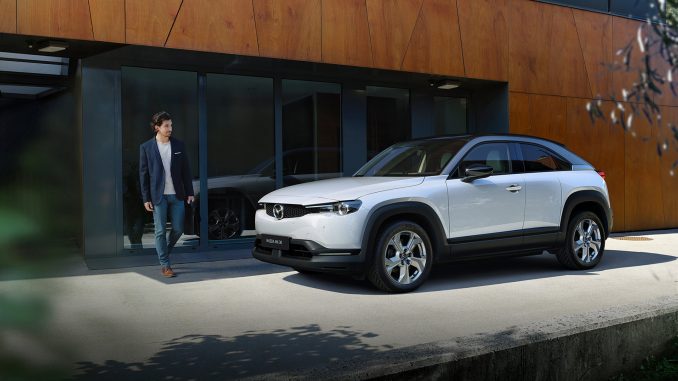 Mazda announced this morning their first all electric vehicle, the MX-30, is coming to Canada and the U.S. later this year.
The crossover SUV, already available in Europe since last year, will be available in just one variant. It will be equipped with a small 35.5kWh lithium-ion battery pack. In a press release, the automaker says it can charge to 80% in 35 minutes using a DC fast charger.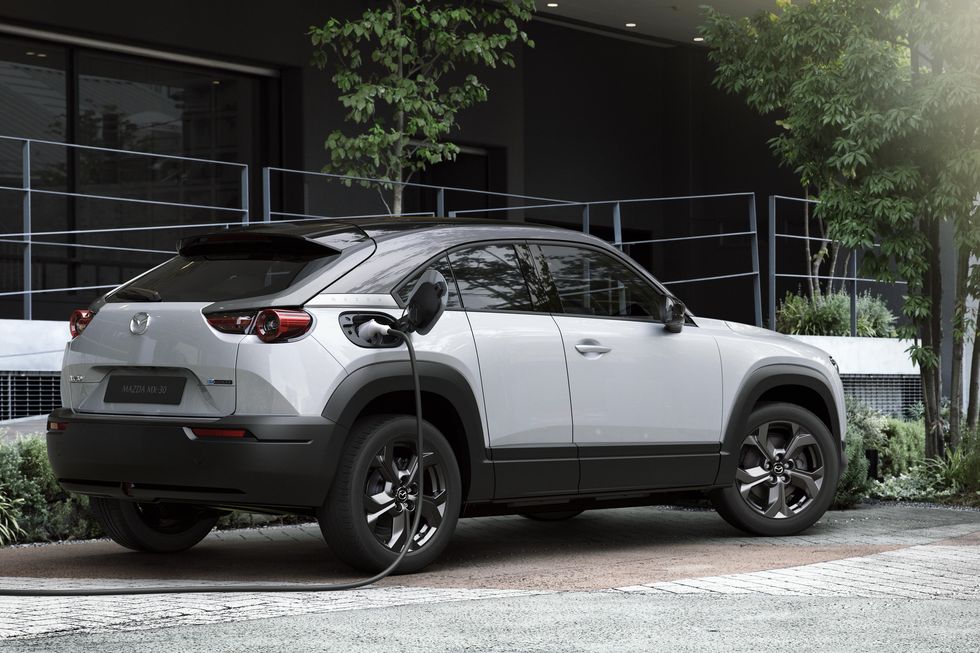 The new electric front-wheel drive powertrain will provide 144 horsepower and 200lb-ft of torque. That will be good for a 0-60mph time of 9.7 seconds before reaching a top speed of 140km/h (87 mph).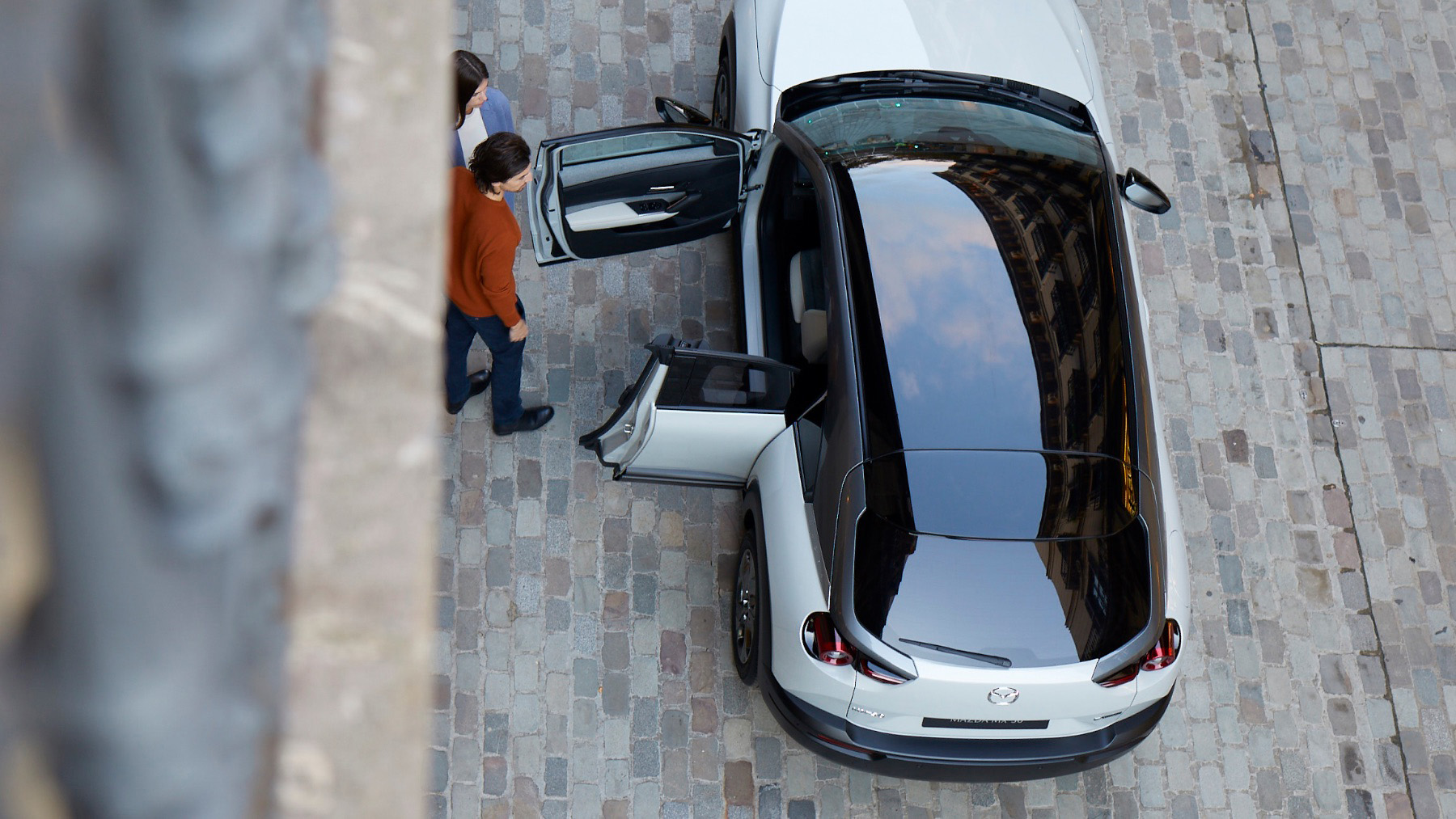 When it comes to range, the 2022 MX-30 EV is rated for 200km (124 miles) of range based on the generous WLTP standard. When it is certified in the US by the EPA, expect a number closer to 150km (93 miles).
Later this fall the MX-30 will arrive in dealerships in British Columbia, Quebec, and California only. Pricing has not yet been announced.