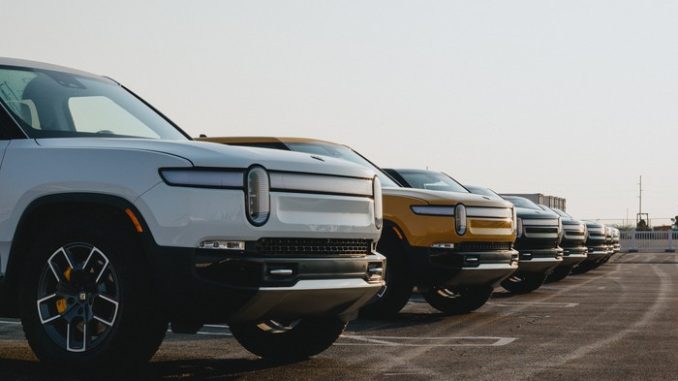 Rivian was originally hoping to begin deliveries in Canada in November 2021. A slow and difficult production ramp means the automaker has yet to deliver a R1T to a customer north of the border.
Based on a recent filing with the U.S. Securities and Exchange Commission (SEC), the first Rivian deliveries in Canada might take place a year later than originally planned.
In Rivian's Form 10-K filing published on March 31, 2022, the automaker outlines the different certifications required from Transport Canada before they can sell their cars in Canada.
The biggest is the Canada Motor Vehicle Safety Standards (CMVSS), which ensures cars sold north of the border have the appropriate "telltales, speedometer units of measure, certain labels, immobilizer requirements for anti-theft, and pass-by noise standards."
Rivian says that while the majority of the CMVSS is "identical or substantially similar to Safety Standards in the US," they will still need to complete all CMVSS testing and submit an application for certification to Transport Canada.
According to the filing, that won't happen until at least September 2022.
"We expect to complete all CMVSS confirmatory testing and provide an application for certification to Transport Canada by September 2022."
The strange part about their statement above is when they say the Canadian requirements are "identical or substantially similar" to those in the US.
This implies it shouldn't take much to make the necessary changes to ensure the cars legal to sell in Canada, but for whatever reason it is taking much longer than anticipated.
Do you have a Rivian R1T or R1S on order and live in Canada? Let us know in the comments below what your estimated delivery date is.
Rivian is the sole EV-only company to still outsource its electric motors