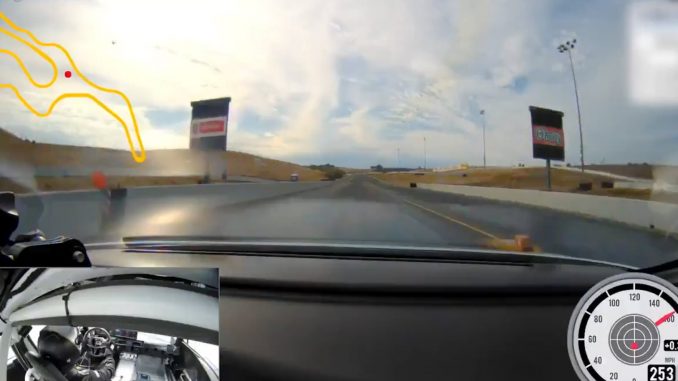 Reminiscent of the Nürburgring battle last year between Tesla and Porsche, the race for the fastest electric vehicle (EV) over the quarter mile is beginning to heat up.
Earlier this month Lucid Motors announced it had broken the 10-second barrier in their Lucid Air Dream Edition, clocking a 1/4 mile time of 9.912 seconds at 144mph (231km/h).
That beat the previous record held by a Tesla Model S, which set a time of 10.4 seconds earlier this year at a drag strip in Tulsa, Oklahoma.
Lucid has now returned to the track in an attempt to set a new record in their tri-motor protoype.
Today Lucid released a video showing one of their cars crossing the 1/4 mile in just 9.245 seconds. The time is definitely impressive, and so is the top speed of 157.26mph (253km/h), more than 20km/h faster than their previous best. That might not sound like much, but over a 1/4 mile race that is a massive difference.
While they didn't confirm this in the video, if you look closely you can see this is their tri-motor prototype. This is the same vehicle we recently saw racing around Laguna Seca.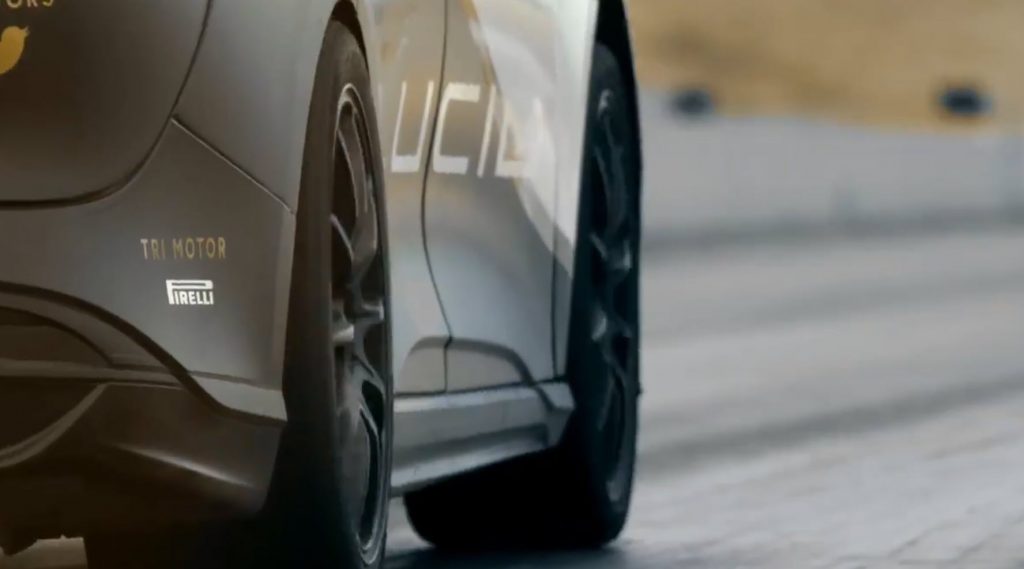 The release of this video comes just two days after Tesla CEO Elon Musk officially announced their tri-motor Plaid Model S at the company's Battery Day event. While they didn't have an official quarter mile time, the stats claim it can complete the 1/4 mile in under 9 seconds.
Hopefully we get to see a video soon from Tesla taking the Plaid Model S to the 1/4 mile track.
Performance testing of the #LucidAir platform continues. As we push Lucid's in-house developed EV powertrain tech to new heights, today we share our latest work-in-progress: A 9.245 second 1/4 mile @ 157.26 mph. Stay tuned for more. pic.twitter.com/7OQQodTjuk

— Lucid Motors (@LucidMotors) September 24, 2020