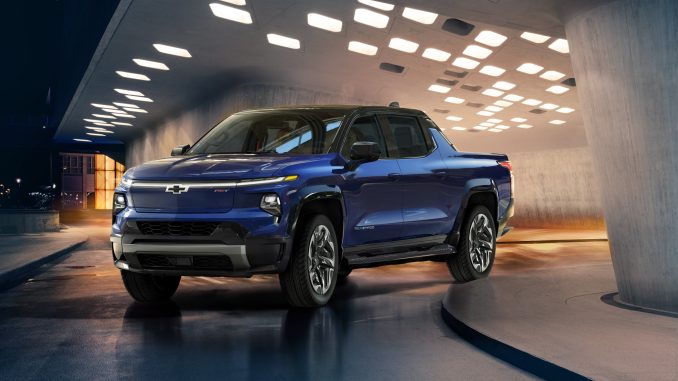 Ford dealers have been making headlines in recent months by forcing customers to pay extra deposits and applying "market adjustments" to the F-150 Lightning pickup truck.
Wanting to avoid the same negative press, General Motors has put their dealership network on notice not to engage in these unethical practices.
According to an internal email sent by GM North America President Steve Carlisle and shared on the SilveradoEvolution forum, the automaker says they have been "working hard to meet customer demand in a time of constrained supply of inventory due to the global semiconductor shortage."
The letter goes on to say that GM has become aware of some dealers taking advantage of that unprecedented demand by attempting to "demand money above and beyond the reservation amounts set in GM's program rules and/or have requested customers to pay far in excess of MSRP in order to purchase or lease a vehicle," specifically referencing the Silverado EV, Hummer EV, Sierra EV, and Cadillac Lyriq.
GM says they see this puts their "collective interests at risk and generates negative press that reflect poorly on GM's brands and your dealerships."
The automaker then warns they will not send dealers their vehicle allocation if it discovers they are "providing customers misinformation about additional sums being necessary for a customer to keep a reservation…"
This letter is very similar to what Ford sent to their dealer network earlier this month. In that letter Ford suggested a no-resale clause to prevent flipping of the F-150 Lightning, as well as warning dealers against applying market adjustments.
You can read the full letter below. (via SilveradoEvolution.com)