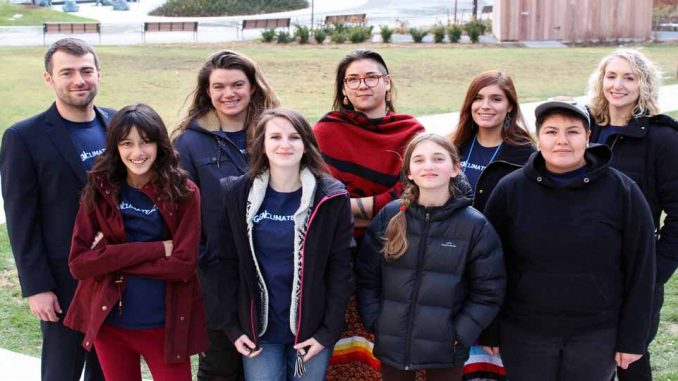 A group of seven young climate champions won the first battle in their quest to sue Ontario's Ford government over its climate policy, or lack thereof.
With the decision from an Ontario court on November 12, the first of its kind in Canada, the group will have their chance to set a groundbreaking precedent if they are successful with their case.
"I look forward to seeing the premier in court. My fellow applicants and I understand that our future is at stake and we're not backing down from this fight," 24-year-old plaintiff Alex Neufeldt said in a statement.
The group will attempt to show the Ford government's cancellation of several key climate policies in 2018, which weakens Ontario's climate targets, violates the constitutional right to life, liberty, and security of the person.
"For the first time in Canadian judicial history, government inaction on the climate crisis will be put on trial," Fraser Thomson, one of Ecojustice's lawyers backing the case told The Star.
Since coming into power in 2018, the Ford government has cancelled several major green initiatives. Probably the most widely publicized cancellation was that of the $14,000 electric and hydrogen powered vehicle incentive program on July 12, 2018.
The ending of the program had a significant impact on Tesla buyers. The province said it would honour the rebate for those had their new vehicle delivered, registered, and plated before September 10. Since Tesla only does online sales, Tesla buyers who were expecting the $14,000 rebate were out of luck, and all of a sudden no longer qualified.
Tesla sued the province, alleging it had suffered "substantial harm" and lost a number of sales after the announcement. An Ontario Superior Court agreed with the automaker, and the government was forced to include Tesla in the grace period.