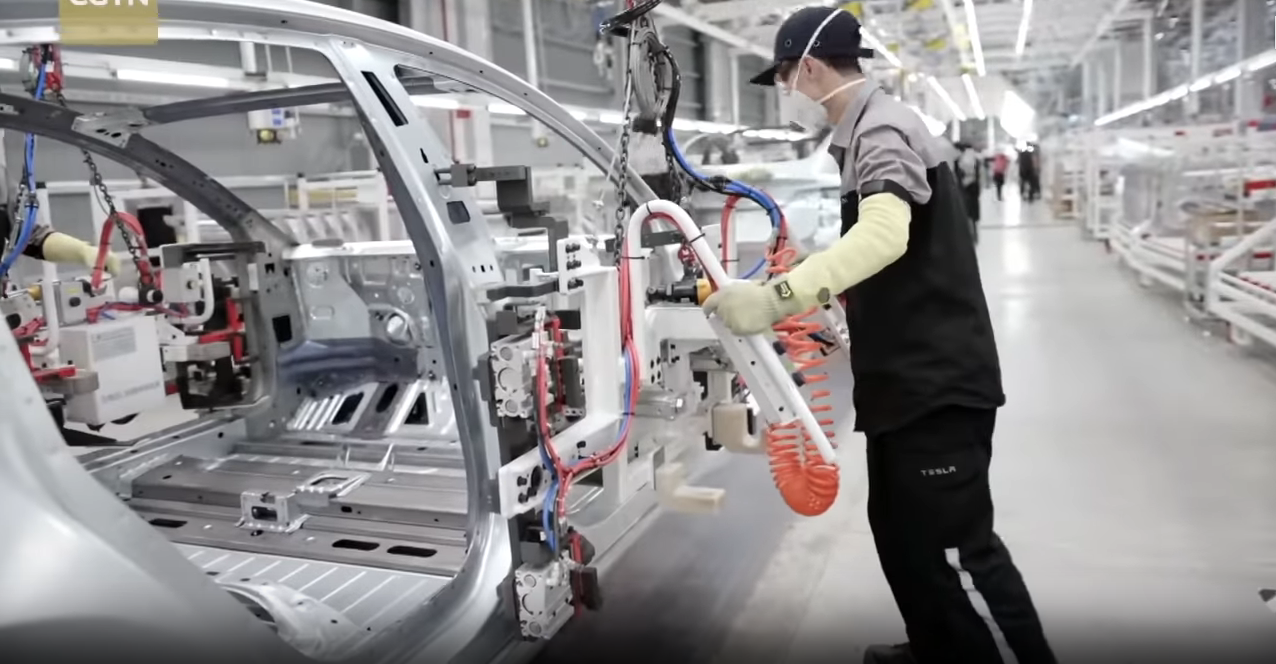 The full effects of the novel Coronavirus COVID-19 has now hit the shores of North America. But in China, where it all began late last year, Tesla's Gigafactory 3 in Shanghai resumed full operations over a month ago on February 10, 2020 after a two-week shutdown.
In the weeks and months since, Tesla China is taking an aggressive (and needed) stance to help stop the spread of the virus both in the factory and at Tesla deliveries.
Before turning Model 3's over to lucky new owners in China, all of the vehicles are cleaned and disinfected by Tesla employees.
To protect customers, all Tesla vehicles in China are cleaned and disinfected before handover. pic.twitter.com/oZI93oRwRC

— Ray4️⃣Tesla⚡️🚘☀️🔋 (@ray4tesla) March 15, 2020
In the video below, we can see the steps the company is taking within its factory every day. Some of these include mask disinfection cabinets every 200 meters, dividers in the cafeteria to keep workers separated, and thermal temperature scans when checking in.
What's like inside #GF3 after production resumed? pic.twitter.com/WKEXvwUQHy

— Ray4️⃣Tesla⚡️🚘☀️🔋 (@ray4tesla) March 13, 2020
With such rigorous and strict rules to help combat the spread of the virus, it's easy to see why infections rates have dropped in that part of the world.