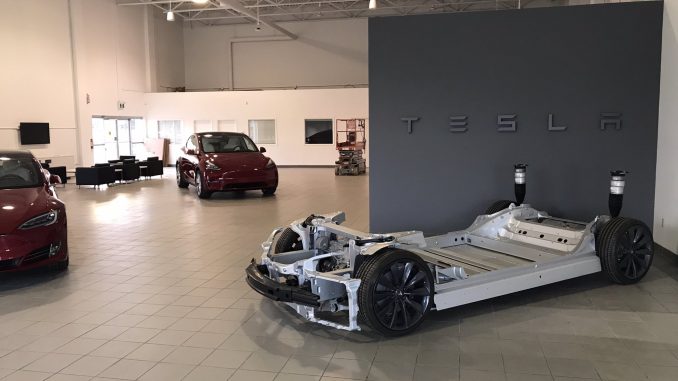 It took a while, but Tesla's newest showroom in Kitchener, Ontario is now open for business.
The new showroom, at 663 Victoria St N, adds on to the Service Center that was opened in May of last year after taking over from the former Saturn and Saab dealership.
Today's opening is a soft opening, with both sales and test drives available now.
The expansive showroom features a Tesla Model S, Model X, and Model Y on display in a Canadian red and white theme. Also on display is a Model S skateboard, showing off the unique architecture of the electric vehicle. A Model 3 is not yet in the showroom, but is expected to be added soon.
If you live in the region and end up buying a Tesla, you will also soon be able to pick it up from Kitchener, as deliveries are expected to begin before the end of the year.
The site also features 8 V3 Supercharger stalls which opened last year, making it the 100th Supercharger station location in Canada.
According to employees, a more official grand opening will also happen soon, but a date has yet to be determined.