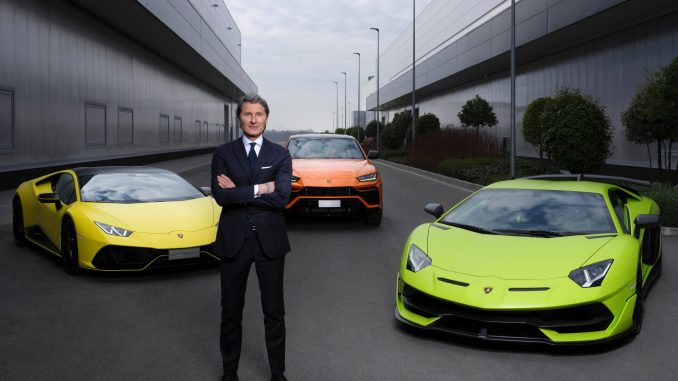 Lamborghini announced months ago plans to spend $1.8 billion to electrify their lineup and launch their first fully electric vehicle by the year 2030.
We finally know more details on when we can expect these electric supercars, and it looks like the first Lamborghini EV will arrive just before the end of the decade.
The current plan is for the hybrid Aventador to hit the roads in 2023. Then in 2023, the company will launch the plug-in hybrid electric vehicle version of the Urus. Then, in 2025 they will launch the hybrid Huracan.
The first pure electric vehicle (EV) from the company will only come around 2028.
This change in the lineup means that Lamborghini will produce its last pure-combustion lineup in 2022.
However, it will take them until 2025 to only release hybrid vehicles.
One thing to note is that according to CEO Stephan Winkelmann, the company will not follow Bentley and Porsche in offering a V6 power plant.
Instead, Lamborghini will provide a bigger engine to match the V10 in the Huracan or the V12 in the Aventador.
For instance, the hybrid Aventador will use a plug-in hybrid drive train rather than pair the gas engine with an energy-storing supercapacitor device. This will allow the vehicle to increase the power and EV running at higher speeds.
The company's CEO Stephan Winkelmann confirmed the plans with AutoCar, but did not provide any more details on the vehicles or give a release date for the 2023 Aventador.