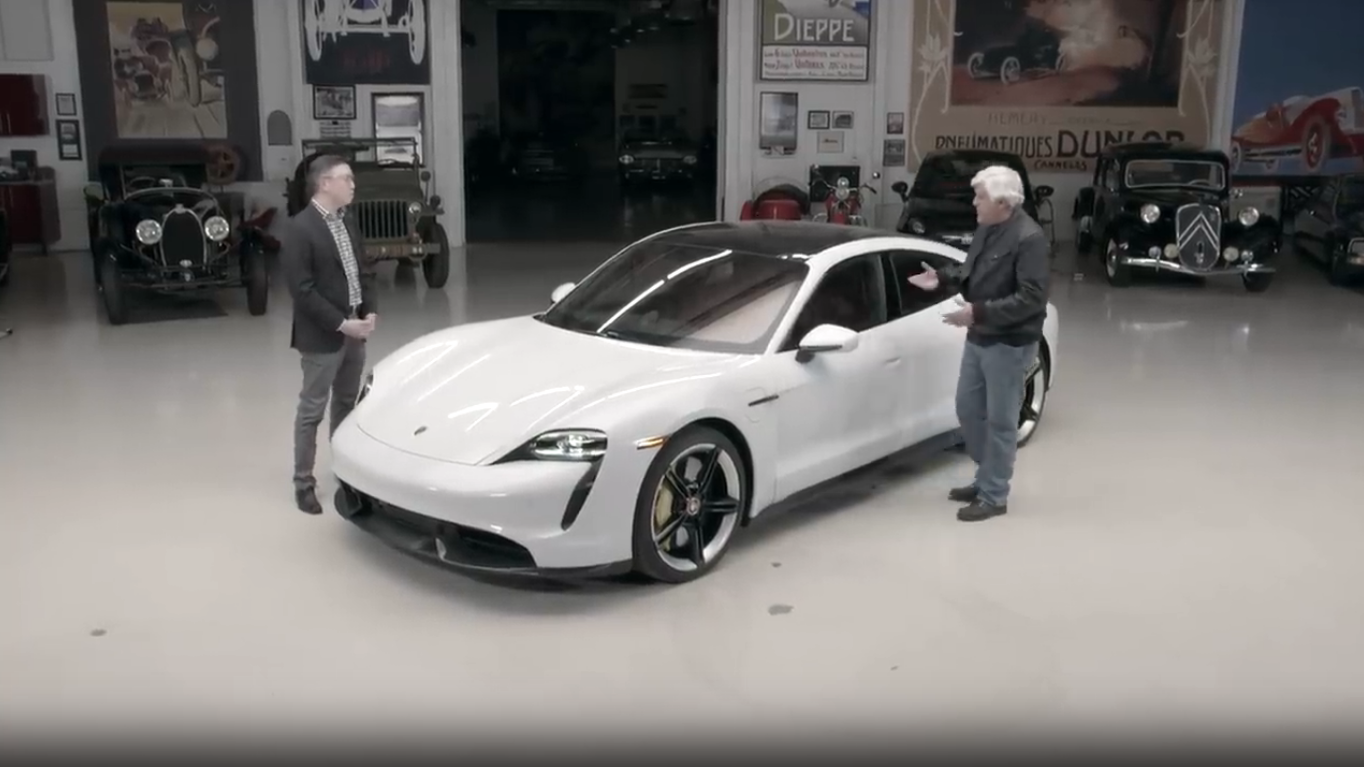 Jay Leno is what you would call a bit of a petrol head. His collection of vehicles is close to 150 in total, worth an estimated $50 million. But he recently appears to be turning a bit of a corner and becoming a fan of electric vehicles (EV's).
A few weeks ago we saw images and videos of Leno and Tesla CEO Elon Musk taking the prototype Cybertruck out for a drive on LA roads. He also recently had a chance to drive the Drako GTE Supercar.
The latest EV to appear on his show, Jay Leno's Garage which airs on CNBC, is the Porsche Taycan Turbo S. Leno was joined on the show by Calvin Kim, Porsche's Taycan product specialist, who got to sit shotgun as Leno drove the Porsche around LA.
Leno's impressions of the car were positive, impressed with the two-speed gearbox that is uncommon in EV's. In their discussions, Kim talks about why Porsche is releasing the car in the US before their traditional release schedule of Europe, as well as why the range of the Taycan has been such a matter of discussion since the official EPA rating was released.
Check out the full video below.