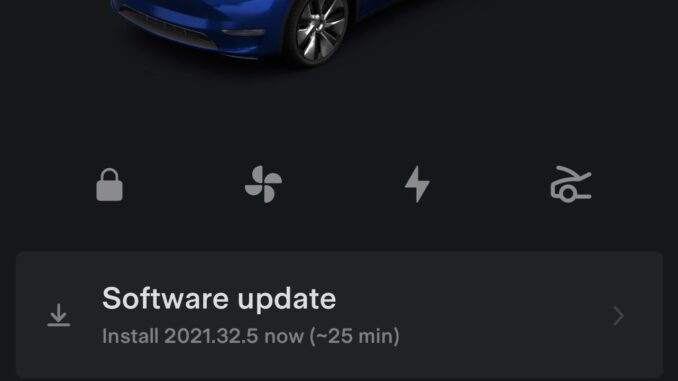 Tesla has started deploying their latest software update today, 2021.32.5, and it brings with it driver monitoring through the use of the in-cabin camera for radar-equipped vehicles.
The in-cabin camera has been included in the Model 3 since it was first released in 2017, but remained dormant until last year year. In the 2020.24.5 software update the camera was finally turned on in the US and China and used to record images and video in the event of a collision or "safety event".
In May of this year the automaker began using the camera to monitor driver attentiveness when Autopilot was engaged, but only for Tesla Vision cars without radar.
Now Tesla has turned on driver monitoring in the 2021.32.5 software update for cars equipped with radar. According to the release notes shared by Drive Tesla reader Jayanth, the cabin camera "can now detect and alert driver inattentiveness while Autopilot is engaged" in his Model Y.
The update also includes a new language, Greek.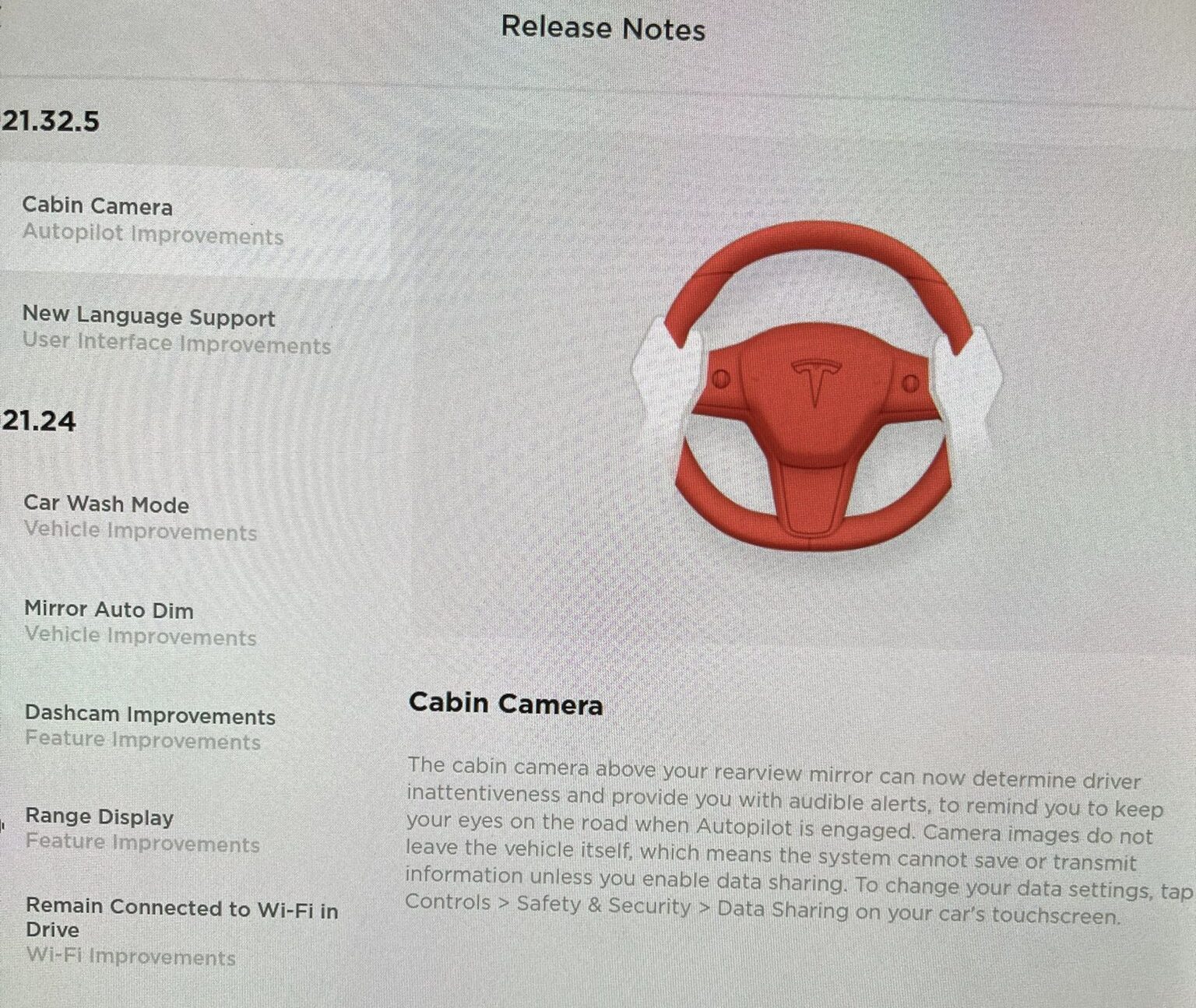 Tesla hacker @greentheonly revealed earlier this year just how the driver monitoring system works. The software uses neural nets to determine the probability of a certain behaviour from the driver. The list includes things like:
Phone Use
Driver Eyes Down
Sunglasses Eyes Likely Down
Driver Head Down
Driver Eyes Closed
and more
Each behaviour is assigned a probability which adjusts in real-time based on what the camera sees the driver doing.
This software update contains other features for new Model S owners. According to the release notes from Teslascope, the update improves the recently released vision-based Autopark, improves adaptive suspension damping, and includes a minor accessibility update to the in-car display.
Autopark
Your vehicle can now automatically park in parallel and perpendicular spots. While driving below 15 mph (25 km/h), the instrument cluster will display a parking icon if it detects a potential parking spot. To initiate Autopark, tap-and-hold the Autopark button in the shift panel, and release the steering yoke. For more information on Autopark, please refer to the Owner's Manual.
Adaptive Suspension Damping
A recalibrated suspension damping algorithm allows for smoother control and improved ride comfort. A rebalanced rebound-to compression ratio works with the all-new multilink rear suspension to enhance steering response and handling for a higher degree of road connection and more precise control during spirited driving.
Accessibility Update
Child Lock replaces Camera under Controls. You can still access Camera via the bottom bar on your touchscreen.