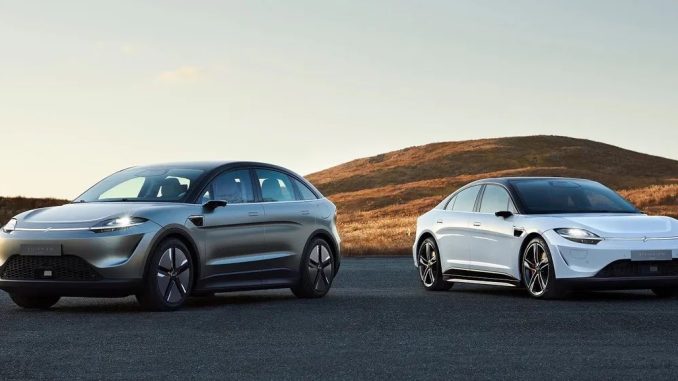 Honda and Sony have announced that they are setting up an EV joint venture.
The joint venture will develop battery electric vehicles jointly and sell them in conjunction with mobility services.
As per the announcement, the joint venture will start sales in 2025.
The new company will plan, design, develop and sell EVs separate from Honda.
However, the company will not own or operate an assembly plant. Instead, Honda will manufacture the vehicle while Sony will provide a mobility service platform.
The joint venture does not have a name yet and will be set up later this year following negotiations between the two companies.
For Sony, the company launched Sony Mobility in January to manage its vehicle division. Sony also released their second all-electric concept car, the Vision-S 02 SUV, at CES 2022.
It is unclear if this new joint venture will produce either the Vision-S 02, Vision-S 01 or a completely new vehicle.
For Honda, this is part of their shift to electrify by 2040. Honda identified that they needed to look outside the regular auto space for partners, and a partnership with Sony made sense.
Neither Sony nor Honda confirmed timelines for naming the company or when they would officially form the joint venture.