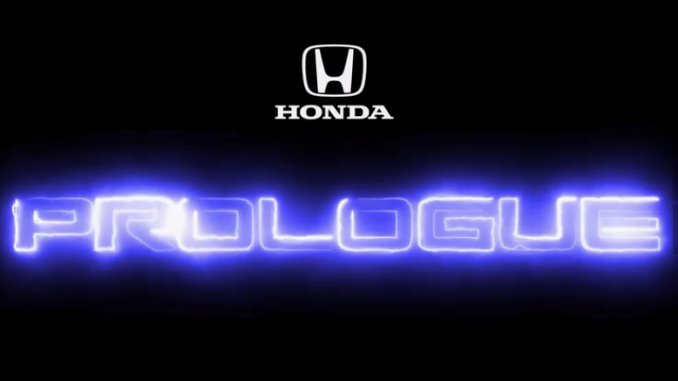 Honda today announced more details of its plans toward electrification, which has the eventual goal to reach 100% zero emission sales by 2040.
The first milestone on the road to that target is to have 70,000 annual sales of their first volume battery-electric Prologue SUV in 2024, before eventually reaching 500,00 BEV sales by 2030.
"Launching our first volume BEV in 2024 is the start of an exciting new direction for Honda. We are working with our dealers to plan the transition from sales of primarily gasoline-powered vehicles to selling 100-percent electric vehicles by 2040," said Dave Gardner, executive vice president of National Operations at American Honda Motor Co., Inc.
Honda's upcoming BEVs will be based on their new e-Architecture currently under development. It won't be ready in time for the Prologue however, which is being developed in partnership with General Motors (GM) and will use their Ultium platform.
The Japanese automaker plans to focus on introducing more hybrid vehicles in the short term in the hopes those customers will buy electric in the second half of the decade.
"We know customers who have a good experience with a hybrid vehicle are more likely to buy a battery electric vehicle in the future," said Gardner. "Our strategy is focused on introducing a higher percentage of hybrids in core models in the near term, making a committed effort to achieve higher volume leading to the introduction of our Honda Prologue."
Earlier this year Honda outlined their vision for global sales of electrified vehicles. The plan calls for the sales ratio of battery-electric and fuel cell electric vehicles in North America to progress from 40% by 2030 and 80% by 2035 to 100% by 2040.