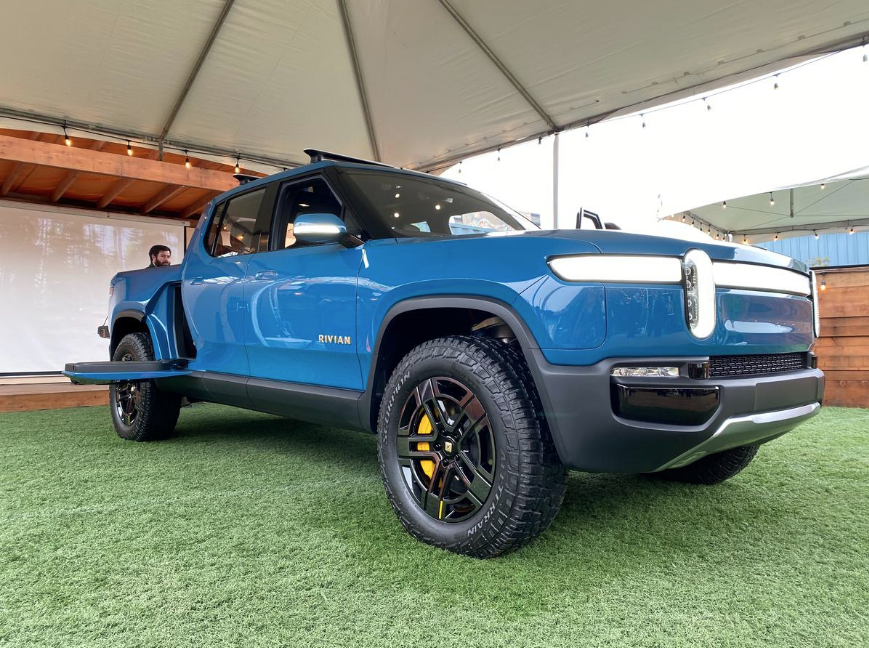 When Tesla revealed the Cybertruck last November, that will start at $39,900USD for the single motor version, many wondered how Rivian and their electric pick-up truck was going to do when the R1T expected starting price was going to be $30,000 more with a $69,000 base price.
After an event this past weekend where customers who had pre-ordered the truck could get a first-hand look at it, Rivian founder and CEO R.J. Scaringe revealed new details about the pricing of what will be the first electric pick-up truck to hit the market.
Related: Rivian R1T electric truck spotted on Vancouver Island
While declining to give actual figures, Scaringe told Reuters that the price will be lower than what has already been announced, with actual pricing to be revealed soon.
So what will the original $69,000 price tag get you? According to Scaringe, for that much money you will get a "mid-range pickup truck with glass sky panel that can change from blue to clear".
The truck will also come with at least two different battery types, with the large battery capable of 400 miles (643km), and the smallest battery good for 230 miles (370km).
The first deliveries of the R1T truck are expected late this year. Rivian also has plans to release an SUV, the R1S, in early 2021.