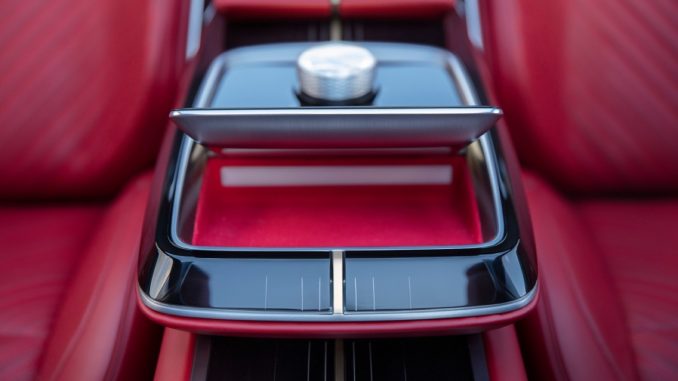 The Cadillac Celestiq may be reportedly priced out of most car users' purchasing range, but the interior photos are here for all to enjoy, as reported by GM Authority.
What does the interior of an electric car that may cost $300,000 look like? GM, in its fashion of teasing photos of parts of the upcoming Cadillac Celestiq, has shared photos of the flagship car's cabin.
The company touted Cadillac's 120-year heritage as the design's inspiration, combining "exceptional craftsmanship and technology."
The images are close-shots, but they show different parts of the interior. For example, they show the center console, speakers, seats, seat adjustment controls, door hinges, etc. However, there are some shots of the interior, including the taillight, fender, and wheel.
Notably, each of the photos has a disclaimer that the car being pictured is a show car and will not be for sale. However, GM has revealed the production version will be hand-built to a high-quality standard. There is plenty of room for customization. Only a few units will be made annually, so you have to be wealthy and lucky to get one.
Features of the Celestiq include semi-autonomous driving courtesy of GM's Cruise, a SmartGlass roof that allows you to set the opacity, seating capacity for four, etc. It will use GM's Ultium battery and be built on the new Ultium platform for EVs.
"The Celestiq exterior and interior were designed together to reflect a holistic vision of what American luxury can be," said Cadillac interior design manager Tristan Murphy. "With Celestiq, we've created an even higher level of craft, allowing us to add that beautiful sense of movement through the cabin."