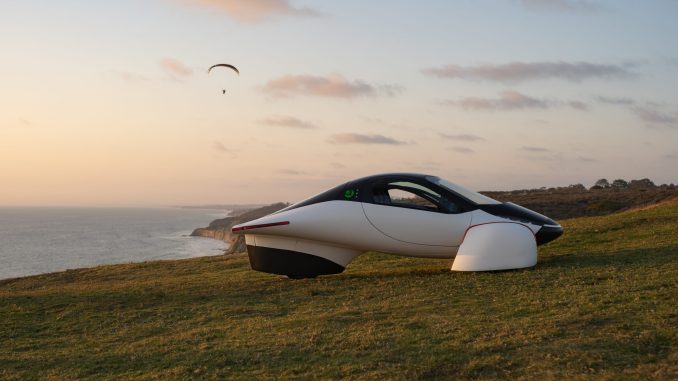 Aptera is developing a unique EV with an extraordinary driving range, and the company says it is still hoping to share a charging connector with Tesla cars.
During a Q&A session this week, the company's co-CEOs were asked if the production version of the Aptera EV would use a Tesla charging connector found on one of the prototypes revealed in a promotional video released in December 2020.
Chris Anthony, one of the co-CEOs, replied he liked the Tesla connector and wished to use the Tesla J1772 charger on the car because of its "elegant" design.
Years ago, we saw the evolution of the J1772 connector and I think we all marveled at the inadequacy of the connector. It was big, clunky, and it looks like a hairdryer. It wasn't elegant at all. Then one Tesla brought up their plug and it was beautiful, elegant with a little handle that you can easily plug into your electric vehicle. (via Electrek)
Anthony was enthusiastic about how easy to use the Tesla connector is, how it can handle different charging speeds and how attractive it is.
This isn't the first time Aptera has revealed a desire to use Tesla's connector, sharing a glimpse of it in a promotional video for their EV released in December 2020.
Many of the specs of the Aptera car sound too good to be true. According to the company's website, the EV can last 1,000 miles on a single charge. It also boasts a drag coefficient of 0.13, thanks to its unusual shape. Solar panels on the car will harvest power from the sun, allowing the owner to avoid plugging into the grid to charge for a long time or never at all if the weather is conducive and the owner does not take long trips.
Aptera is not the only solar EV (SEV), with Lightyear also developing one. However, the latter is far more expensive, at least for now. Interestingly, both companies use in-hub electric motors supplied by Slovenian company Elaphe.