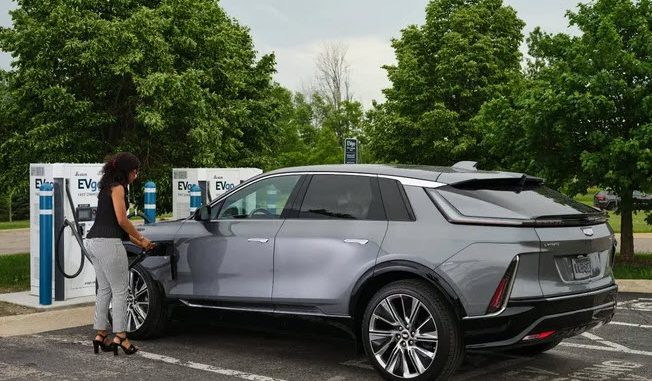 Tesla owners know all too well the convenience of being able to pull up and plug into a Supercharger without the hassle of dealing with a cumbersome payment system.
That convenience will be coming soon to General Motors electric vehicles (EVs), but those owners will have to decide if the Plug and Charge convenience is worth $24.99 USD or more per month.
According to the automaker, Plug and Charge will work on the EVgo network in their DC fast charging compatible EVs, like most Bolts, the Hummer EV and Cadillac Lyriq.
The catch however is that they need an active OnStar account, which starts at $24.99 per month.
GM says Plug and Charge will expand to other charging networks in the future, including the 11 charging station operators that are part of the Ultium Charge 360 network.
For now it is limited to most of EVgo's 850 locations, and is part of their $750 million commitment to add charging infrastructure through 2025. The automaker is also working with its dealer network to install up to 40,000 level 2 chargers across Canada and the United States.
General Motors announces Dealer Community Charging Program across Canada and U.S. [Update]