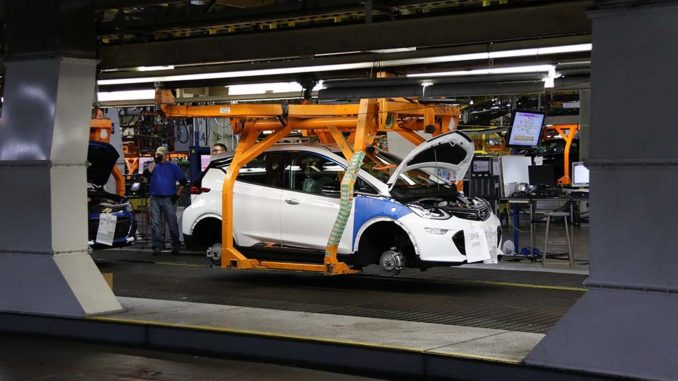 General Motors (GM) has not produced a new Bolt EV or Bolt EUV in nearly six months after a defect was found in some of the batteries that could cause the cars to catch fire.
The production lines at Michigan's Orion Assembly plant were shut down in August so the company could focus on identifying and fixing the defect.
The original shut down was only supposed to last a few weeks, but has been extended several times since then, the most recent of which was scheduled to last until the end of February.
As we approach that date, it looks like GM is getting ready to restart production.
According to two sources familiar with the plans who spoke to the Detroit Free Press, the automaker is expected to make an announcement "in the next week or so."
When reached for comment, GM spokesman Dan Flores did not verify the story, only to say an update would be coming soon.
"Our current public guidance has not yet changed. Orion is down through February. We have not announced anything beyond that. We will obviously have to provide another update to the workforce by the end of the month."
https://driveteslacanada.ca/news/general-motors-bolt-ev-sales-q4-2021-us-sales-leader-1931/