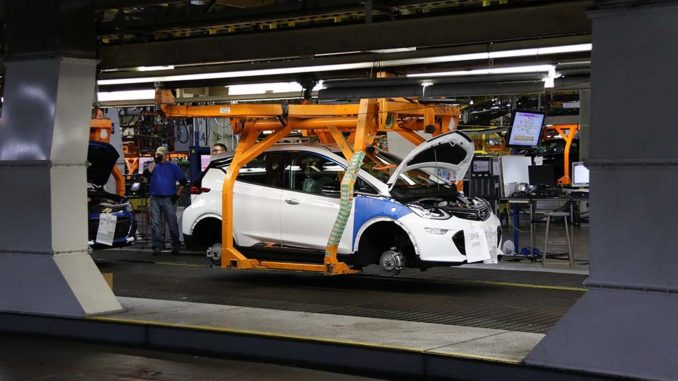 General Motors (GM) confirmed that production is halting at the Orion Assembly plant in Michigan for an additional three weeks. The GM Orion plant assembles the Chevrolet Bolt EV.
GM halted production at the facility in August after the Chevrolet Bolt EV battery recall.
The factory now has a targeted return to the production date of December 6.
Late last month, GM noted that the Orion factory would conduct limited production for two weeks. This production was to help optimize battery production and supply chain repair logistics.
GM recently confirmed the company is addressing the Bolt recalls before they resume producing new vehicles in the Orion factory. Further to this, the company suspended all sales of new Bolts.
GM will need to certify the vehicles before they are sold for dealers who have Bolt's in their lots.
However, GM did not provide a timeline for that to happen.
In October, GM announced that their battery partner, LG Electronics, was reimbursing GM $2 billion in estimated costs and expenses associated with the recall.