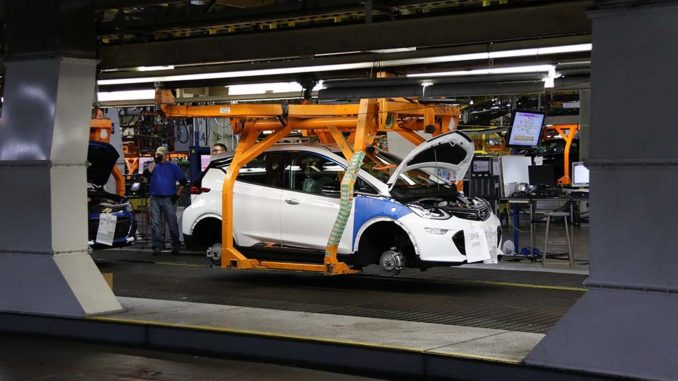 GM extended the Chevrolet Bolt EV's production downtime once again in what has become a continual update.
According to a report in The Detroit News, the automaker notified workers at its Lake Orion plant that production of new Bolts would be idle through February 2022.
This idling is for both the Chevrolet Bolt EV and Chevrolet Bolt EUV.
Chevrolet continues to prioritize recall repairs for existing bolt customers affected by the battery recall.
Since late August, the production line for the Bolt EV and Bolt EUV has been offline. The line reopened for only two weeks on November 1st to streamline production processes.
Since then, GM pushed back opening to December 6th, then the end of January and now this latest push back.
However, on the other side, battery production for the Chevy Bolt EV restarted back in mid-September. The factory produces battery units to replace existing Bolt EV and Bolt EUV batteries at record speed.
GM recalled more than 140,000 Chevrolet Bolt EV and Chevrolet Bolt EUV back in the summer after issues were identified in the battery packs.
LG Energy Solutions, the battery provider, is funding the recall and replacement of battery packs.
GM did not commit if the line would reopen in February or if the company would delay reopening even further.