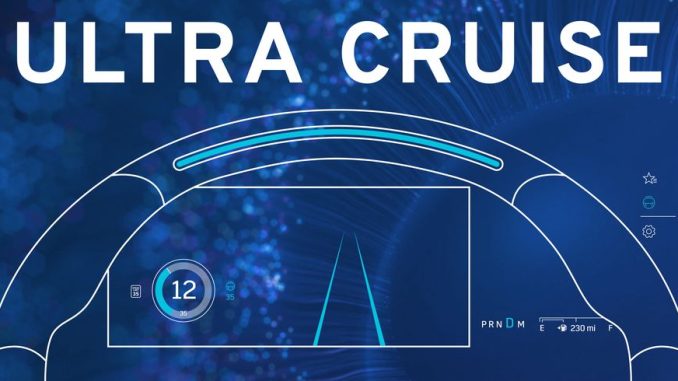 General Motors (GM) has announced an all-new driver assistance technology known as Ultra Cruise. The automaker says it will "enable door-to-door hands-free driving" in 95% of driving scenarios.
Ultra Cruise will not replace GMs other driver-assistance system, Super Cruise. Instead it will be reserved for premium vehicles, while Super Cruise will be available on what they call their mainstream vehicles.
"The combination of Ultra Cruise for premium offerings and Super Cruise for lower-cost products will enable us to offer driver-assist technology across price points and segments," said Doug Parks, GM executive vice president of Global Product Development, Purchasing and Supply Chain.
According to GM, the system will work on more than 2 million miles of roads in both Canada and the US using a combination of cameras, radars, and LiDAR. The system will be able to develop accurate 360° representation of its surrounding environment.
In a press release the company says it will build upon Super Cruise and add these new features:
Provide users with information based on their experience with the system through an all-new dynamic display
React to permanent traffic control devices
Follow internal navigation routes
Maintain headway; follow speed limits
Support automatic and on-demand lane change
Support left and righthand turns
Support close object avoidance
Support parking in residential driveways
The system will not be available anytime soon, with initial plans to release it in 2023 on select Cadillac models. While vehicles won't be able to download Ultra Cruise, the system will be able to be improved through over-the-air (OTA) software updates.